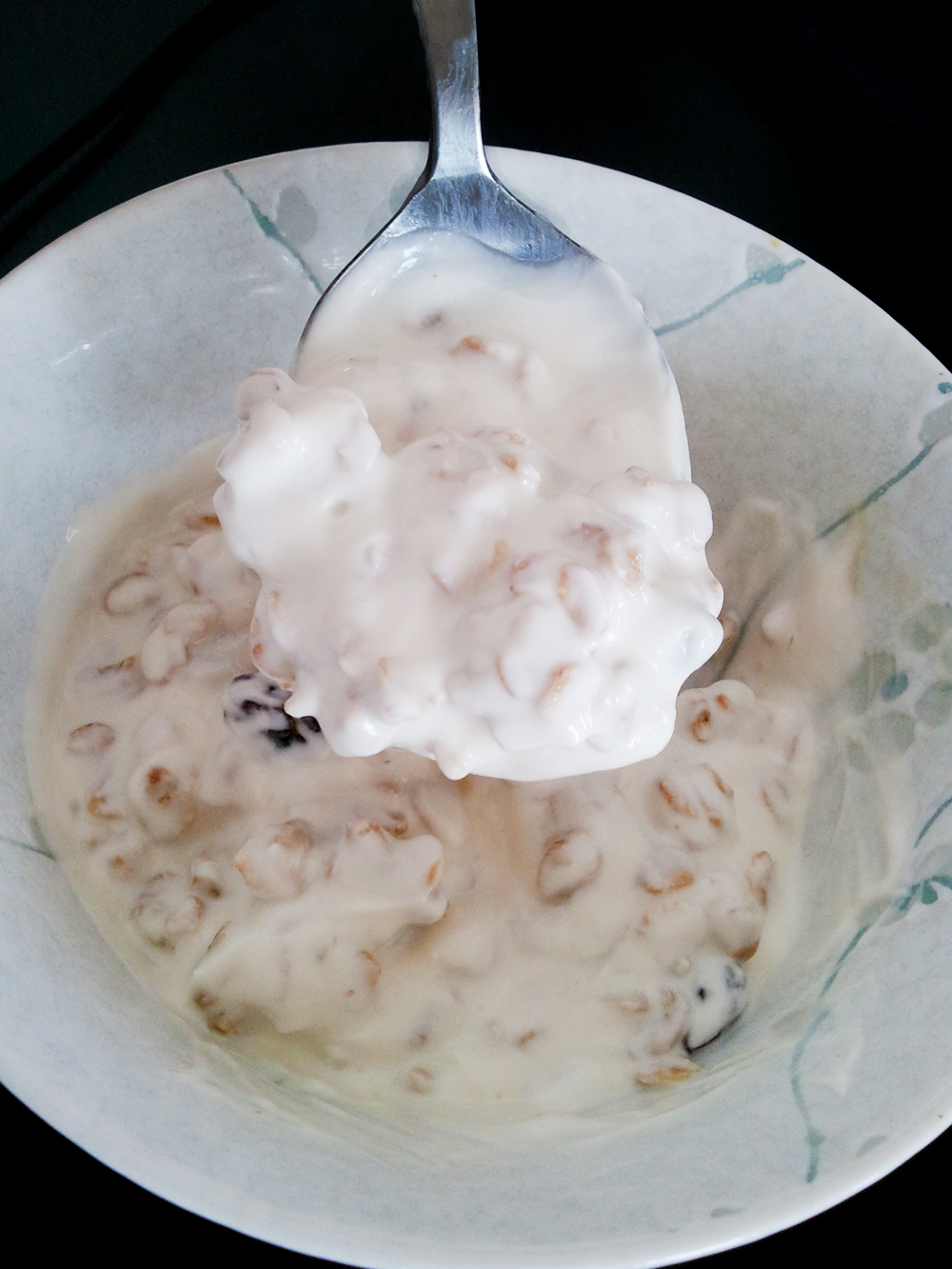 Greek yogurt seems to be *the* yogurt for anyone wanting to eat healthy. I'll have to agree with most, it has a great thick and creamy texture and so much easier on my stomach compared to standard yogurt (it's either lactose-free or very low in lactose). The only problem with buying Greek yogurt all the time is that it's generally more expensive than other types of yogurt, sometimes even more than lactose-free types. To help keep it a little more affordable, I now buy plain Greek yogurt (always the cheapest of the lot) and add my own ingredients from home.  It's a great way to save a little extra money and you get a different tasting treat each time.
Here's a list of the ingredients that I added the other day. It was delicious!
3 heaping tablespoons plain Greek yogurt
1 tablespoon Canadian Maple syrup (you can adjust to your sweetness level)
2-3 tablespoons granola
1 small handful of dried raisins
That's it!  Mix it up and enjoy as a healthy treat for anytime you crave something a little sweet.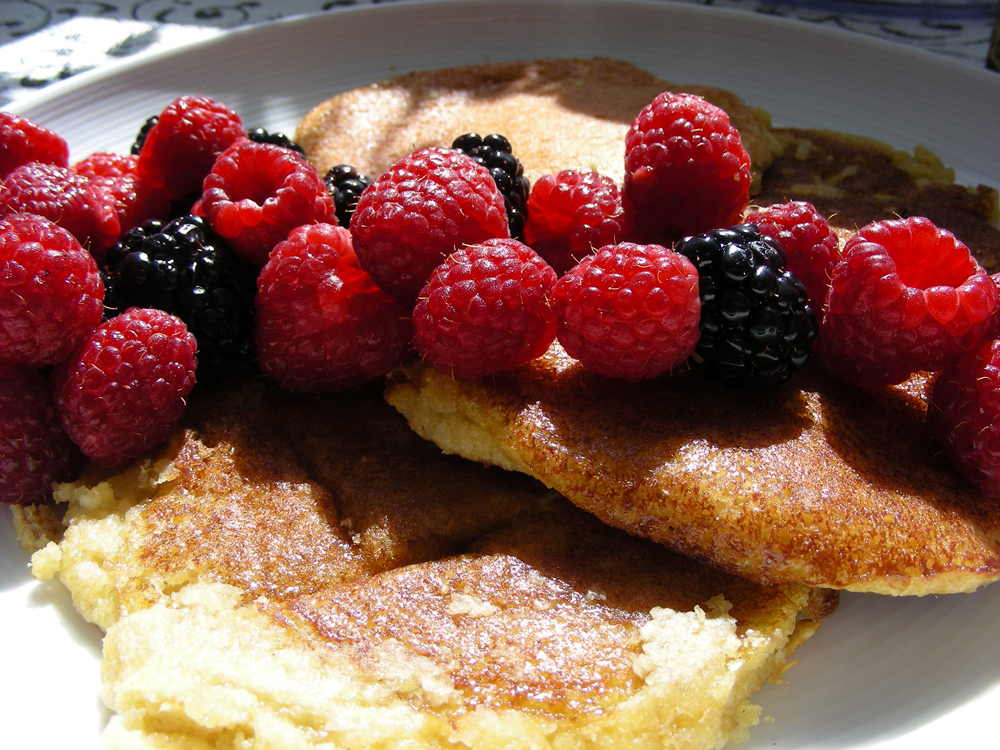 In an effort to find out which foods affect me negatively and which ones can be good for me, I've begun looking for new recipes for every day foods that sound good and are also healthy.  Not too long ago, I decided to skip standard white flour and make almond flour pancakes instead.  At first, the batter didn't look very appetizing but I decided to go ahead with it anyway.
(Here's the recipe via Wellness Mama: Almond Flour Pancake Recipe)
How did they taste?  Delicious!  I added fresh berries and real maple syrup and it was one of the nicest pancakes I've had in a long time!  Try it yourself and see!
Here is the rest of my craft book list that I think all creative people can enjoy: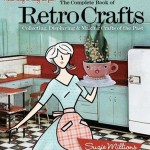 The Complete Book of Retro Crafts
: Collecting, Displaying and Making Crafts of the Past by Suzie Millions
Go retro with this book. Perfect for hipsters, baby boomers and those who love anything vintage and retro. You'll surely love the projects that would bring back the glory days. Not only that, but this book also includes pictures and historical notes that would make you know more and understand the nitty-gritty of retro and crafts.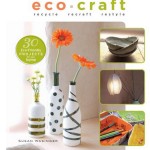 Eco Craft
: Recycle Recraft Restyle by Susan Wasinger
With all the problems and change brought about by global warming, wouldn't it be great to create crafts while making sure that the planet benefits from your projects? Eco Craft is the perfect book for your goal. Not only would you enjoy making all the projects listed in the book, you'll also be able to minimize waste and help save the environment.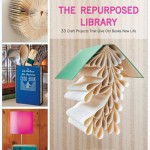 The Repurposed Library
: 33 Craft Projects That Give Old Books New Life by Lisa Occhipinti
We all love books, but there will come a time when you have to give some of your books away to free up some space for your new collections. With The Repurposed Library, you don't have to throw or give away books. Transform your books into mobiles, wreath, vases, shelves and even a tablet/Kindle "keeper" for those who want to feel like they're reading the book in its true form. You can even make these old books into decorative pieces for your home.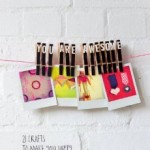 You Are Awesome
: 21 Crafts to Make You Happy by Abbey Hendrickson
Doing something fun can make you feel happy and satisfied. You Are Awesome is a book of crafts that would make you feel happy without having to do anything drastic. Abbey Hendrickson is a popular blogger that would guide you with the step-by-step instructions of each and every craft in the book. Have fun and be happy.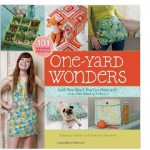 One Yard Wonders
: 101 Sewing Fabric Projects; Look How Much You Can Make with Just One Yard of Fabric! by Patricia Hoskins and Rebecca Yaker
With One-Yard Wonders, you'll surely discover the wonders of sewing. Even if you are a newbie in the world of crafts and sewing, or an experienced seamstress, you'll surely find the projects in this book easy and fun to do. As the book promises, you'll be able to turn a yard of cloth into anything: accessories, jewelry, pouches, bags, baby items and even banners for all occasions.
Are you looking for a new hobby or just want to try out doing some crafts? Crafting can be fun and enjoyable, especially if you like the idea of creating something new from scraps or old material. Here are some of the best crafting books to check out (or give to your crafter friends).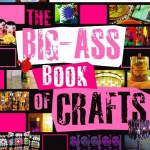 The Big-Ass Book of Crafts
/The Big-Ass Book of Crafts 2 by Mark Montano (and Auxy Espinosa)
This book is packed with everything craft-related, from stationery, paper products, sweaters, body products, ornaments and other ideas for your home and for your friends. What makes this book more interesting is the way that Mark Montano wrote it: with witty titles and funny (yet helpful) instructions. You (or your friend) will surely love this big-ass craft book.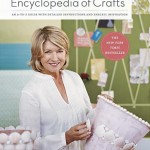 Martha Stewart's Encyclopedia of Crafts
by Martha Stewart
In this book, Martha Stewart compiles her endless crafts projects in one book. All the crafts that you want to try, with detailed instructions and visual guides can be found in this book. The Encyclopedia of Crafts is just one of Martha Stewart's several books that you can check out. Perfect for beginners and expert crafters.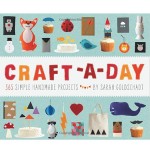 Craft-a-Day
: 365 Simple Handmade Projects by Sarah Goldschadt
Are you looking for a new and fun 365 project to start this year? Try to make one project a day with the help of this book. Craft-a-Day is packed with projects that would keep you busy every single day of the year. The book is also divided into weekly themes that would make your craft-making easier and more fun.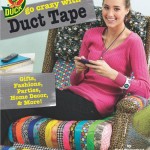 Go Crazy with Duct Tape
by Patti Wallenfang
Who thought that duct tape can be used to make jewelry, bags and accessories? With this book, you can create almost anything and everything with duct tape. Duck Duct Tape is available in different colors and prints, perfect to customize your accessories and things. The book also provides detailed instructions to help you along the way.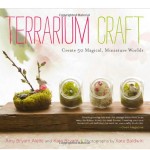 Terrarium Craft
: Create 50 Magical, Miniature Worlds by Amy Bryant Aiello, Kate Bryant and Kate Baldwin
Terrariums are perfect to add a dash of nature to your home. You can also give these away for your friends and family. This book will help you in creating these whimsical and magical crafts. It is a perfect project for both crafters and gardeners. Mix and match different plants and stones to create your own style.
*Stay tuned for the next post to see what other five titles can bring you lots of great ideas for different types of crafts!*