Top 10 Crafting Books to Check Out – Part 1
Are you looking for a new hobby or just want to try out doing some crafts? Crafting can be fun and enjoyable, especially if you like the idea of creating something new from scraps or old material. Here are some of the best crafting books to check out (or give to your crafter friends).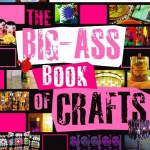 The Big-Ass Book of Crafts
/The Big-Ass Book of Crafts 2 by Mark Montano (and Auxy Espinosa)
This book is packed with everything craft-related, from stationery, paper products, sweaters, body products, ornaments and other ideas for your home and for your friends. What makes this book more interesting is the way that Mark Montano wrote it: with witty titles and funny (yet helpful) instructions. You (or your friend) will surely love this big-ass craft book.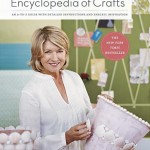 Martha Stewart's Encyclopedia of Crafts
by Martha Stewart
In this book, Martha Stewart compiles her endless crafts projects in one book. All the crafts that you want to try, with detailed instructions and visual guides can be found in this book. The Encyclopedia of Crafts is just one of Martha Stewart's several books that you can check out. Perfect for beginners and expert crafters.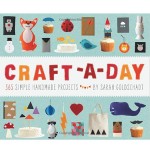 Craft-a-Day
: 365 Simple Handmade Projects by Sarah Goldschadt
Are you looking for a new and fun 365 project to start this year? Try to make one project a day with the help of this book. Craft-a-Day is packed with projects that would keep you busy every single day of the year. The book is also divided into weekly themes that would make your craft-making easier and more fun.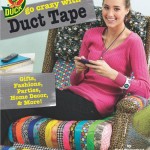 Go Crazy with Duct Tape
by Patti Wallenfang
Who thought that duct tape can be used to make jewelry, bags and accessories? With this book, you can create almost anything and everything with duct tape. Duck Duct Tape is available in different colors and prints, perfect to customize your accessories and things. The book also provides detailed instructions to help you along the way.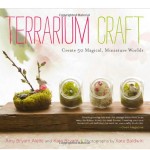 Terrarium Craft
: Create 50 Magical, Miniature Worlds by Amy Bryant Aiello, Kate Bryant and Kate Baldwin
Terrariums are perfect to add a dash of nature to your home. You can also give these away for your friends and family. This book will help you in creating these whimsical and magical crafts. It is a perfect project for both crafters and gardeners. Mix and match different plants and stones to create your own style.
*Stay tuned for the next post to see what other five titles can bring you lots of great ideas for different types of crafts!*