I spent the long-weekend in a cabin located by Algonquin park for my Birthday.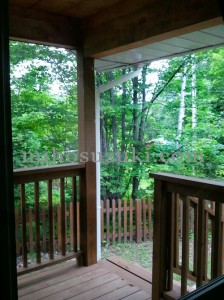 I love going up north at least once every few months because it clears my mind and rejuvenates my soul.  Whenever people say that all humans need to connect with nature, it kind of sounds cheesy… but totally true.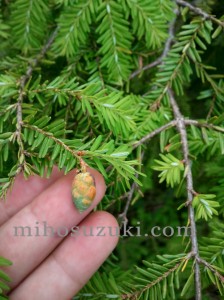 Just a moment by the water, in a forest, on a mountain, anything away from the city or the modern world can do wonders on your physical and mental health.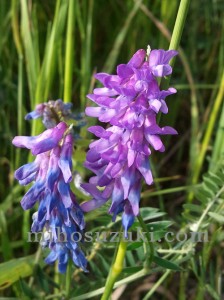 If you think you don't have time for it, make time at least once in a year.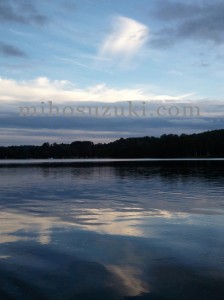 Plan a getaway and leave everything behind, even if it's for a day!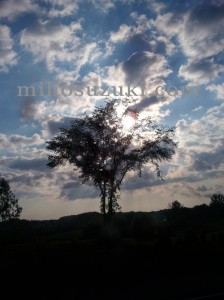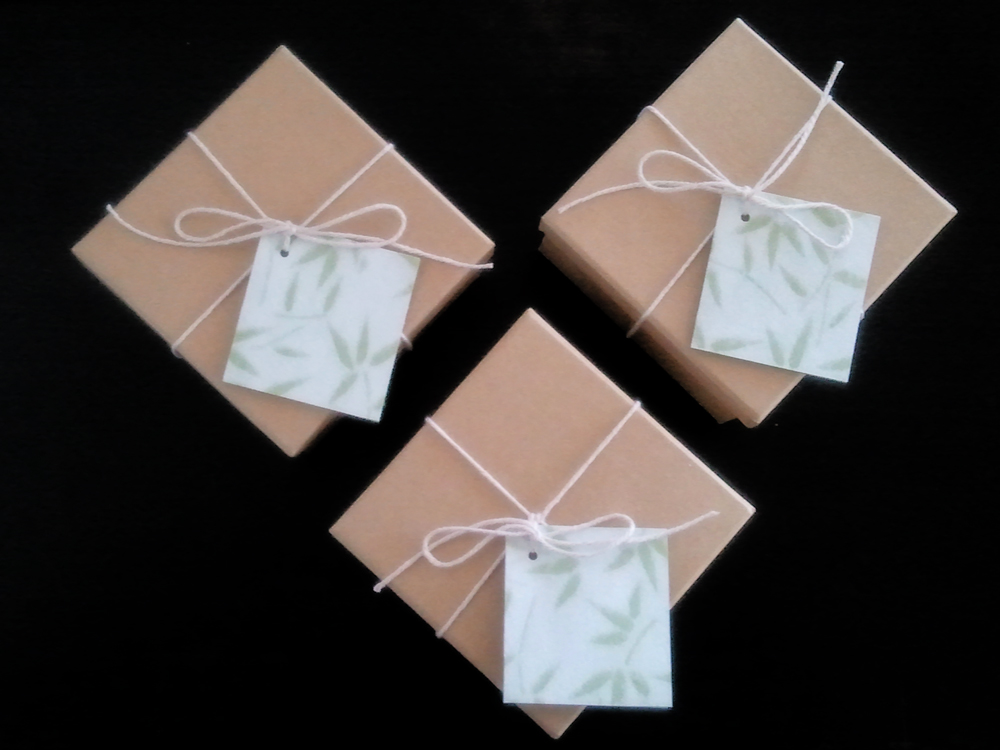 Here are a few small boxes that I decorated as "goodie bags" for my Birthday (yes, I still enjoy giving goodie bags and I think I always will).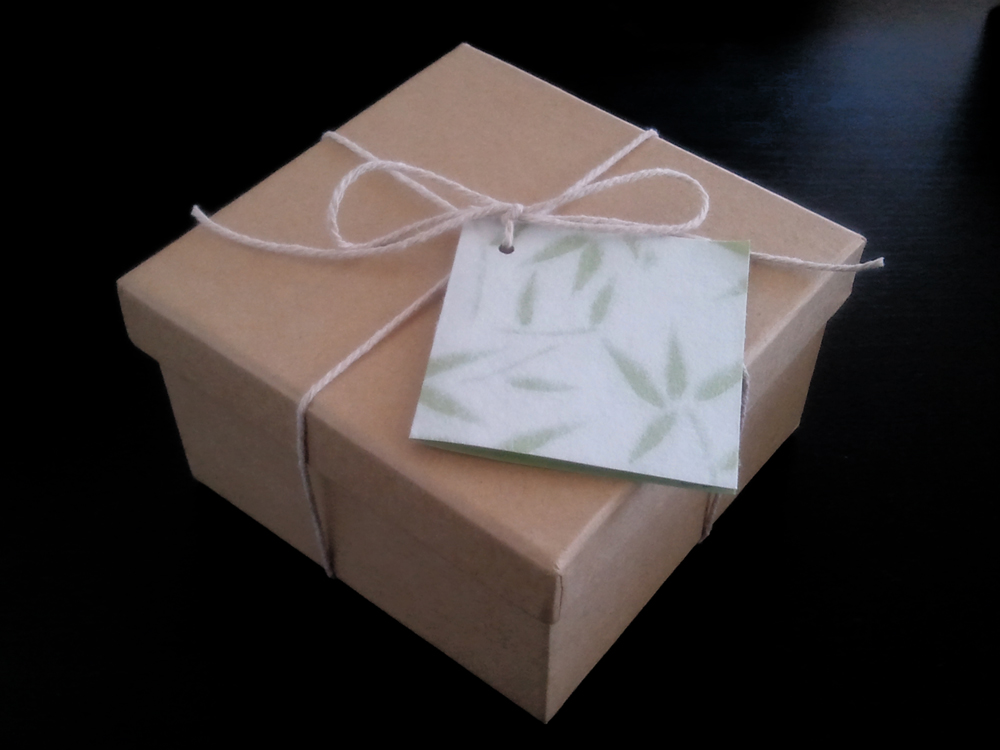 The plain kraft paper boxes are approximately 10cm x 10cm x 5.5cm and only cost $1 each.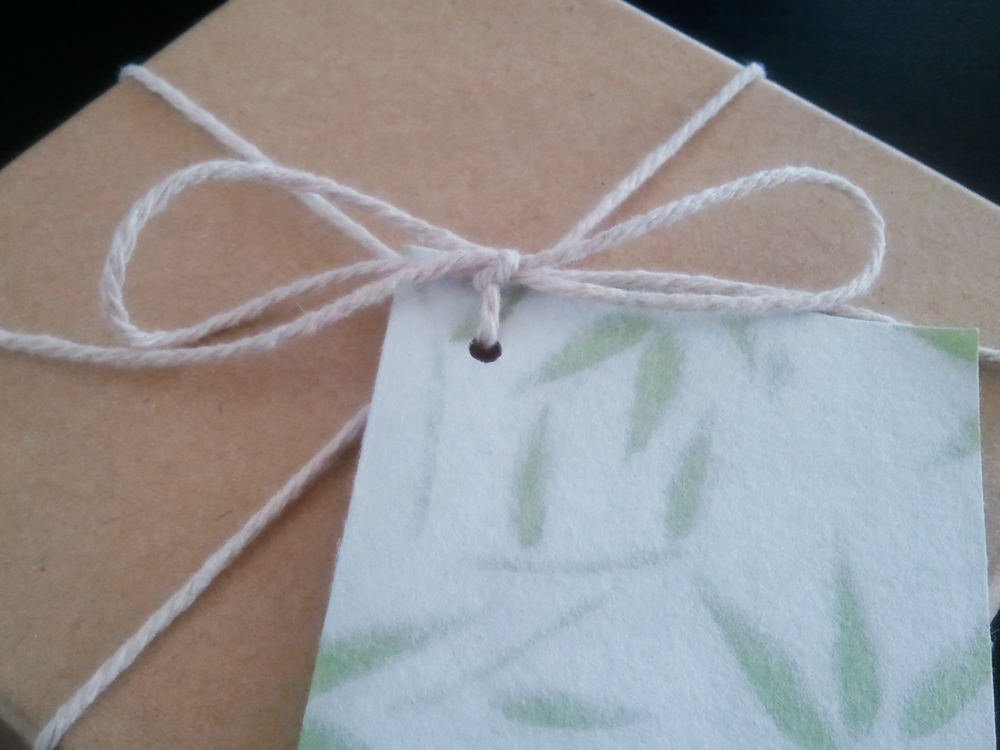 I tied them up with plain string and added a mini card made from Japanese paper.
I adore these boxes because they were cheap, helped me use up craft string that I already had at home and scraps of my favourite type of paper. Afterwards, the boxes can be reused in the same way or decorated with a collage, paints or even gold leaf.
They are simple and have a soft nature theme, which is exactly what I love.

Today we got together a fun little gift for my boyfriend's nephew. His big 5th Birthday, so we wanted to get something creatively put together.
I'm always a fan of putting together packages of different items that work together, so here's what we came up with:
An Explorer's Kit!
First, we found this cute pair of children's binoculars and found a camera case with strap that it could fit into.
Next, we had to get something for him to write his "findings" in, so we managed to find a set of three mini ring notepads. To go with that, we found a multi-color pen to jot down different color-coded notes (or squiggly drawings…) and finally, for his top-secret findings, we found a Doraemon magic ink pen with blacklight!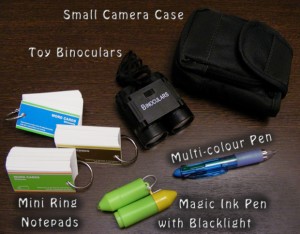 I also made an Explorer's checklist (with a helper's version for his brother) just by getting clipart online and changing the main explorer's colours a bit so the boys don't have matching ones.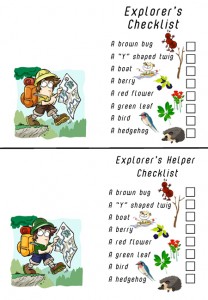 Then we packed it up in a cute box, and done! Total cost for the kit = ¥630 ($7.63 USD)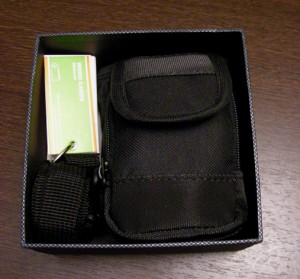 Before he gets it in the mail, we're going to send a quick e-mail with a few riddles to get him to try and guess what his gift is. Hopefully he likes it!
Today is my Father's Birthday!
Happy Birthday Tata!

I sent him some goodies from Japan….. like an instant curry from Iron Chef (Japanese/Better Iron Chef Show) Rokusaburo Michiba! We used to watch the show on TV together all the time and always loved his cooking and presentation style, so when I found the curry, I just had to send it over!
By far, my favorite chefs from the show were Rokusaburo Michiba (Japanese specialty) and Hiroyuki Sakai (French specialty). So far, (thanks to my wonderful boyfriend<3) I've been to one of Sakai San's restaurants La Rochelle in Shibuya. What a stunning restaurant and dining experience indeed!
Click to go to La Rochelle Website
Read Michiba San's Bio.
Read Sakai San's Bio.
For the last several months, all I have been doing is work, work, work, with not a day off in sight, so I decided to celebrate my Birthday over a week and just have a fun and relaxing time.
A couple days ago, me and my sweetheart decided to check out a large Sea Attraction away from Tokyo, to get out of the city, enjoy a long drive and enjoy nature and animals at the same time.
Here are some pictures to share with you: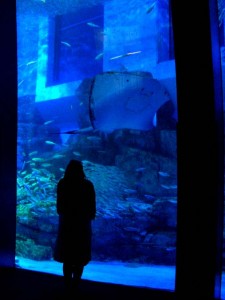 Yes…. that's me lost in my own world…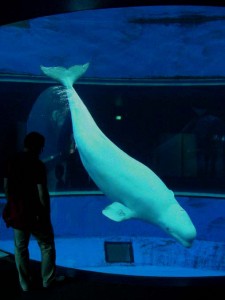 It was a little sad with this big beluga….she was all alone in one simple tank.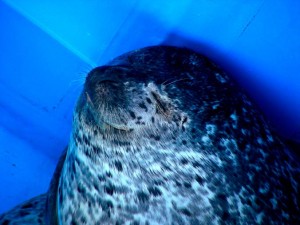 This cute seal was fast asleep sitting up in the tank – but I just loved the sweet little smile.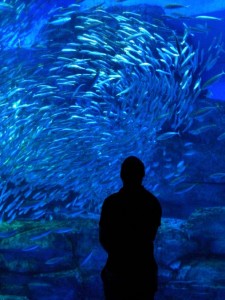 The silver waves of fish are always beautiful to watch…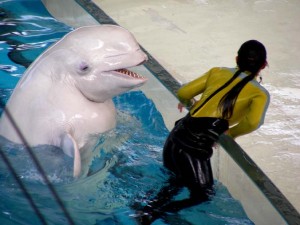 ….and the playful beluga with its trainer.
Wonderfully fun time. Definitely rejuvenated me for work to come!