As mentioned in my previous post about hanami (complete with origami cherry blossom tutorial), I wanted to recreate a cherry blossom viewing picnic scene that's very common in Japan right now.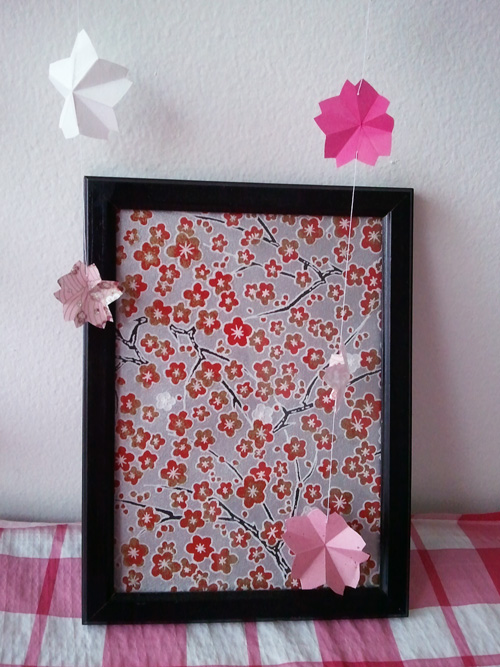 I decided to use a variety of cute sakura kirigami/origami to create a peaceful hanami atmosphere, then I added some common hanami staples like a cute plastic ground sheet (used as a tablecloth), cherry blossom chopsticks, onigiri (rice balls), noodles, grilled fish, sweet snacks, and the last but not least, beer and wine.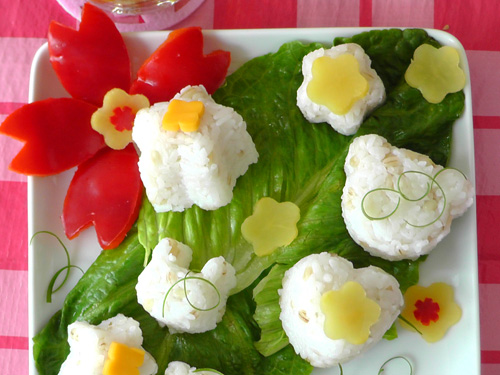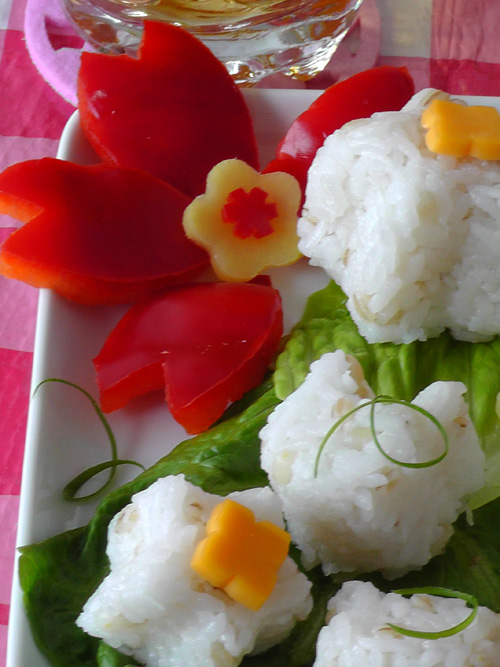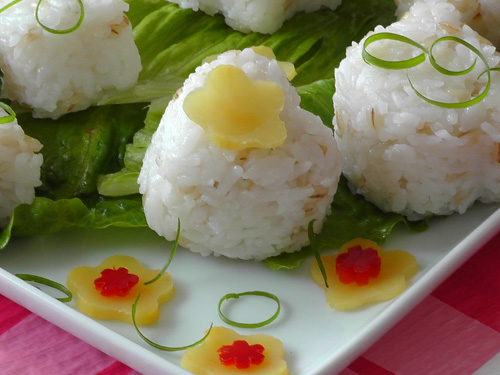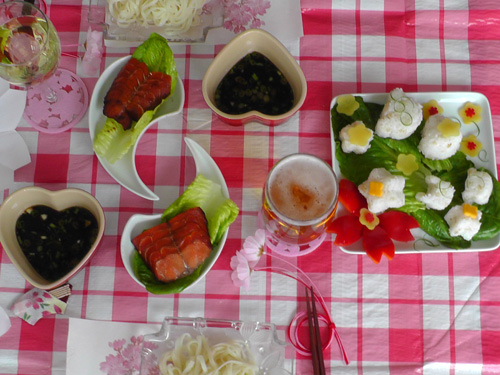 To stay on theme, I also used my felt cherry blossom coasters, kirigami cutout sakura placemats, sakura printed placemats, and a couple of mizuhiki sakura that I made a few years ago.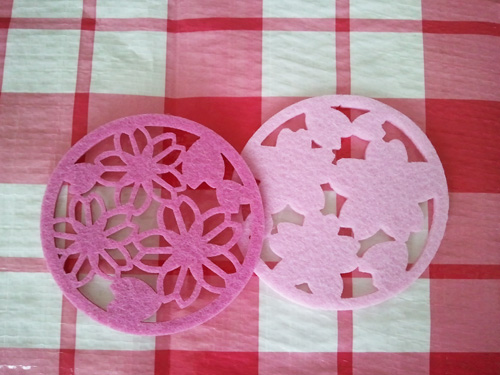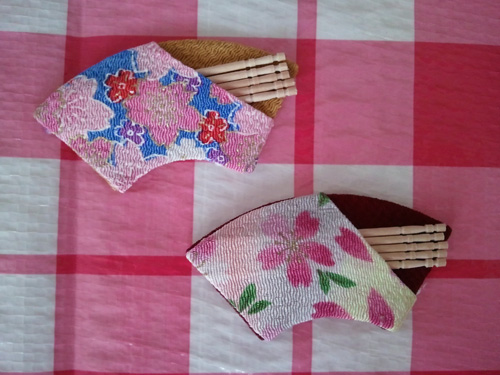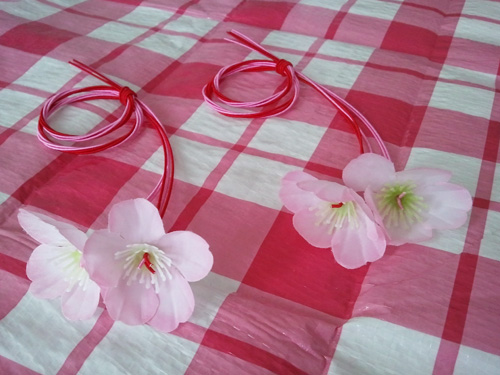 Please let me know what you think!  I'd love to hear suggestions for future picnic setups!
Before I show you the complete hanami lunch setup, I want to show you some of the adorable bento accessories that I have straight from Japan (you can also find some through Amazon here
).
This is a lovely metal cutout set that you can use one cheese, deli meats and vegetables like carrots: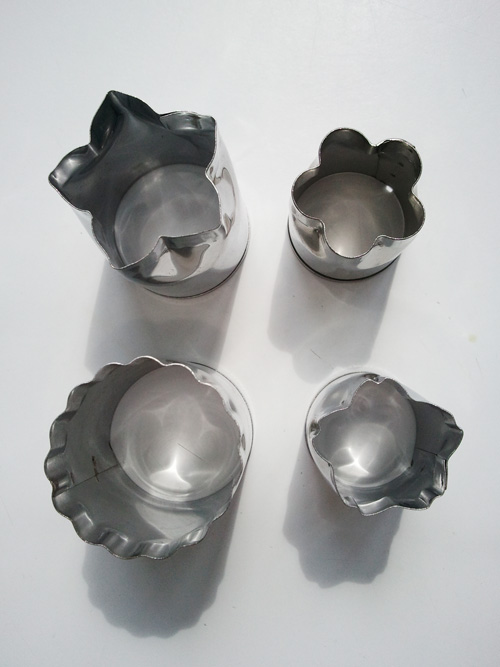 This is a very sweet set that has a variety of shapes, including individual petals to decorate dishes.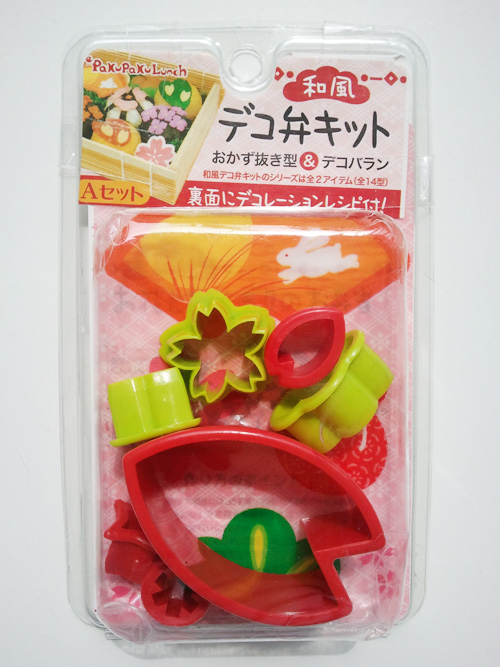 It even comes with extra decorations that you can add in your bento boxes.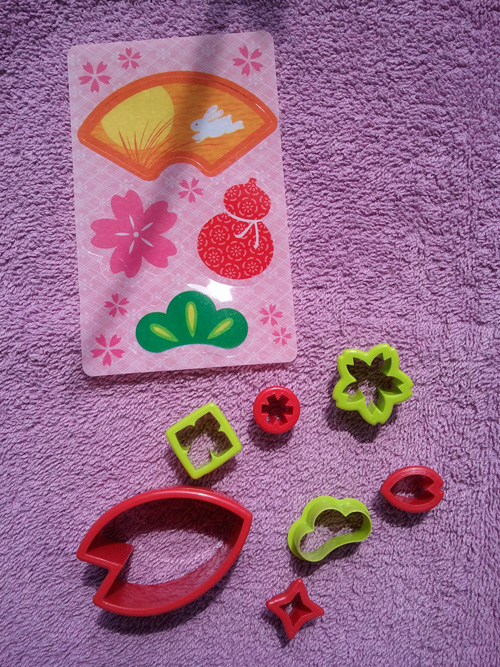 This mini mold makes cute little shapes for tiny onigiri (rice balls).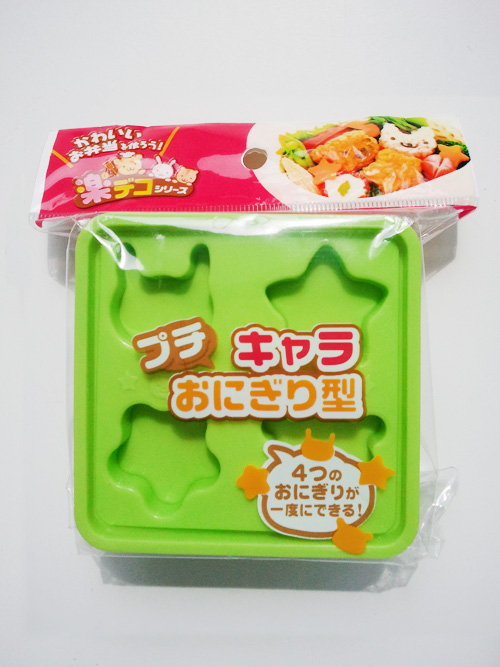 You can make bento with mini rabbit heads, star shapes, flowers and little bear heads.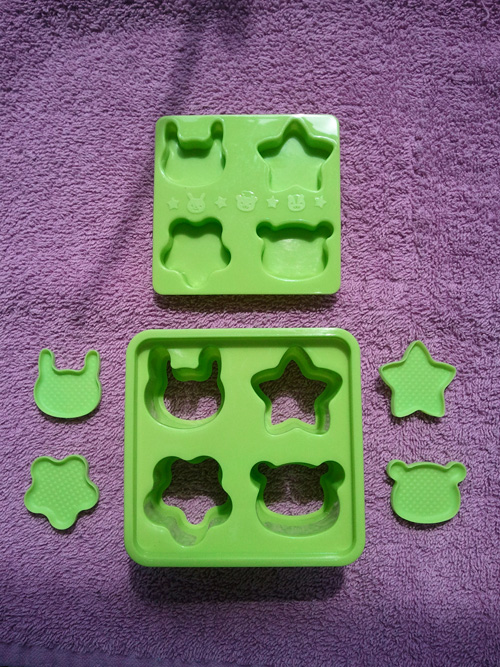 A three set of rice ball shapes. These are medium sized and some with three different shapes.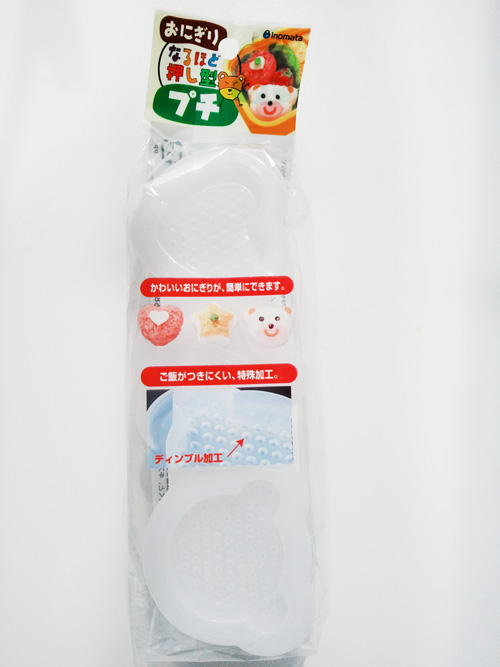 You can make rows of hearts stars and bear heads…. aren't they cute?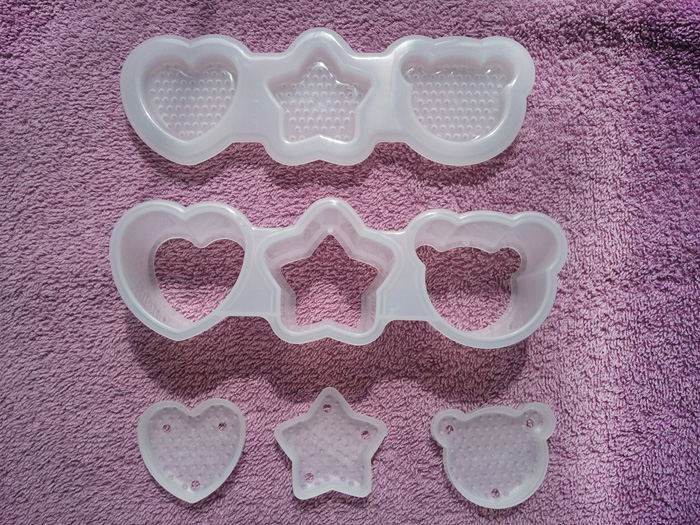 You can make the shapes as simple or as decorated as you like. Most people like to make the onigiri shapes and decorate them with Japanese nori (dried seaweed paper). I don't have any special seaweed shape punches, so I'm stuck cutting everything out by hand, but you can get seaweed shape punches
on Amazon.
Here are more mizuhiki box decorations from yesterday's post.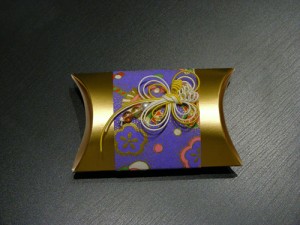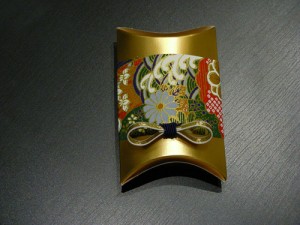 To me, mizuhiki and chiyogami are perfect versatile items that can pretty much dress up anything you like. Combine the two and you get a truly beautiful and unique look every time.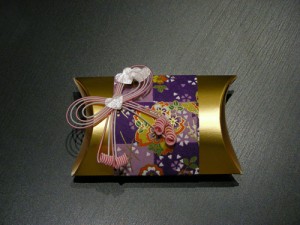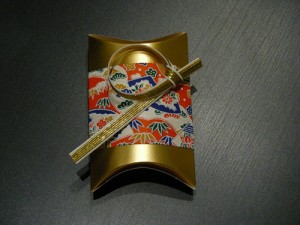 Use and resuse them for different things, whether you want it for gift wrapping, a fashion accessory, stationery decoration or home decor, they just work so well!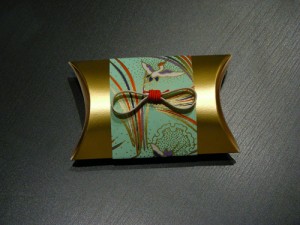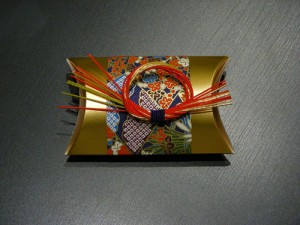 I was happy to look through my remaining mizuhiki and gift boxes from Japan today. I really love the design and color combinations of mizuhiki and how quickly they add a beautiful decorative look to pretty much anything.
My favorite of course is combining it with chiyogami for gift boxes: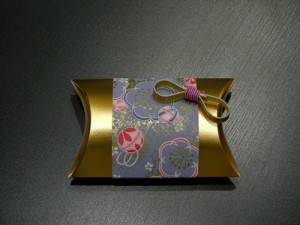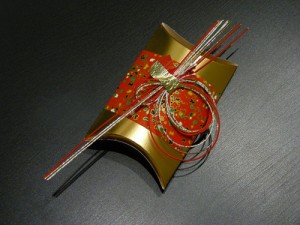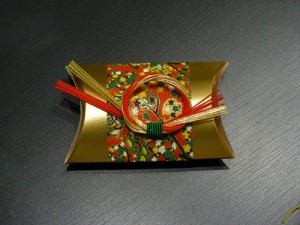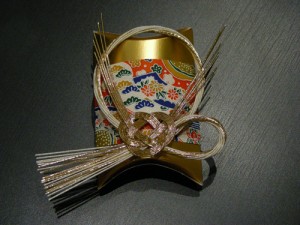 I'll post more mizuhiki gift box decorations tomorrow too!
Mizuhiki is the traditional art of knot tying. The cords are made of tightly twisted paper and covered with gold thread or painted in an array of different colours.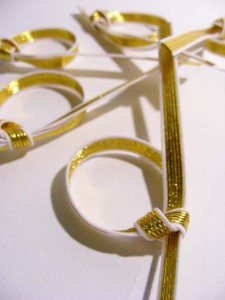 This ancient art form began in the time of samurai, where it was used to tie their top knots, or even to decorate very special gifts.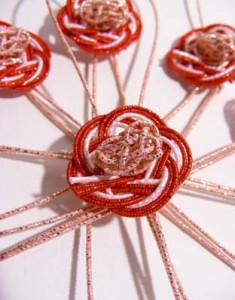 Today, it's used to decorate anything from stationery, gifts, decorations around the home, mobiles, hair decoration, interesting pieces of art (carp, cranes…) or anything else you can think of.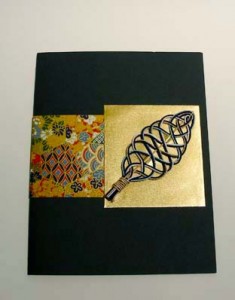 If you would like more resources about mizuhiki or would like to purchase some for a special occasion, please send me a message through my contact page.