Top 10 Crafting Books to Check Out – Part 2
Here is the rest of my craft book list that I think all creative people can enjoy: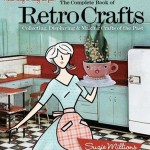 The Complete Book of Retro Crafts
: Collecting, Displaying and Making Crafts of the Past by Suzie Millions
Go retro with this book. Perfect for hipsters, baby boomers and those who love anything vintage and retro. You'll surely love the projects that would bring back the glory days. Not only that, but this book also includes pictures and historical notes that would make you know more and understand the nitty-gritty of retro and crafts.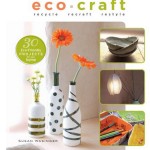 Eco Craft
: Recycle Recraft Restyle by Susan Wasinger
With all the problems and change brought about by global warming, wouldn't it be great to create crafts while making sure that the planet benefits from your projects? Eco Craft is the perfect book for your goal. Not only would you enjoy making all the projects listed in the book, you'll also be able to minimize waste and help save the environment.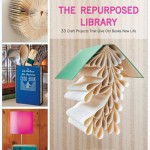 The Repurposed Library
: 33 Craft Projects That Give Old Books New Life by Lisa Occhipinti
We all love books, but there will come a time when you have to give some of your books away to free up some space for your new collections. With The Repurposed Library, you don't have to throw or give away books. Transform your books into mobiles, wreath, vases, shelves and even a tablet/Kindle "keeper" for those who want to feel like they're reading the book in its true form. You can even make these old books into decorative pieces for your home.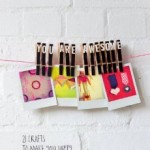 You Are Awesome
: 21 Crafts to Make You Happy by Abbey Hendrickson
Doing something fun can make you feel happy and satisfied. You Are Awesome is a book of crafts that would make you feel happy without having to do anything drastic. Abbey Hendrickson is a popular blogger that would guide you with the step-by-step instructions of each and every craft in the book. Have fun and be happy.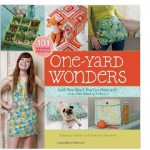 One Yard Wonders
: 101 Sewing Fabric Projects; Look How Much You Can Make with Just One Yard of Fabric! by Patricia Hoskins and Rebecca Yaker
With One-Yard Wonders, you'll surely discover the wonders of sewing. Even if you are a newbie in the world of crafts and sewing, or an experienced seamstress, you'll surely find the projects in this book easy and fun to do. As the book promises, you'll be able to turn a yard of cloth into anything: accessories, jewelry, pouches, bags, baby items and even banners for all occasions.