Almond Flour Pancakes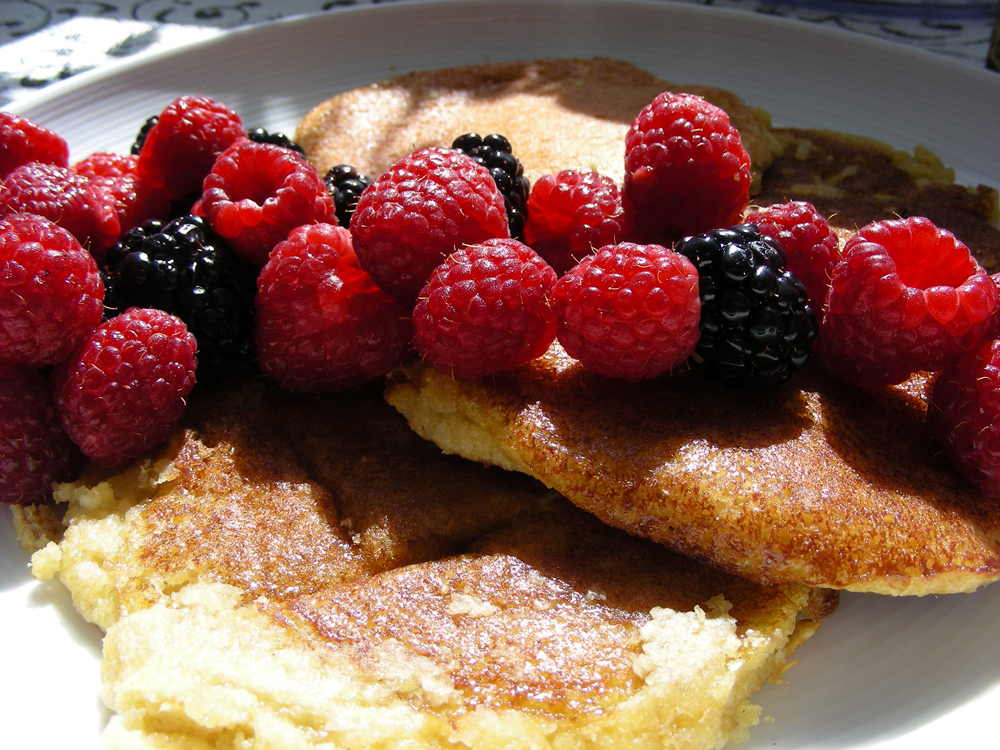 In an effort to find out which foods affect me negatively and which ones can be good for me, I've begun looking for new recipes for every day foods that sound good and are also healthy.  Not too long ago, I decided to skip standard white flour and make almond flour pancakes instead.  At first, the batter didn't look very appetizing but I decided to go ahead with it anyway.
(Here's the recipe via Wellness Mama: Almond Flour Pancake Recipe)
How did they taste?  Delicious!  I added fresh berries and real maple syrup and it was one of the nicest pancakes I've had in a long time!  Try it yourself and see!