About Miho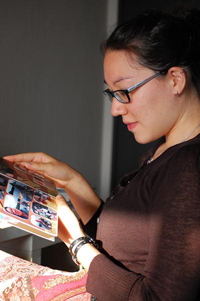 Thank you for visiting my blog!
I am always looking to create new things with different materials and techniques from around the world.
My passions include exploring the outdoors, capturing moments in time with photography,creating children's storybooks/learning materials and creating fun DIY project to show others how to reduce waste from everyday objects around the home.
I would absolutely love to see projects from all of you creative people, so please share them with me! Feel free to contact me for questions, comments and send in your creative work so that I might be able to feature them on the site.
If you like what you see on the site and would like to stay up-to-date, please follow me!
Facebook – MihoSuzuki.com
Twitter – @Miho__Suzuki
Pinterest – Miho Suzuki
Instagram – evamisu
Sincerely,