Simple Gift Box Decorations – Sophisticated "Goodie Bags"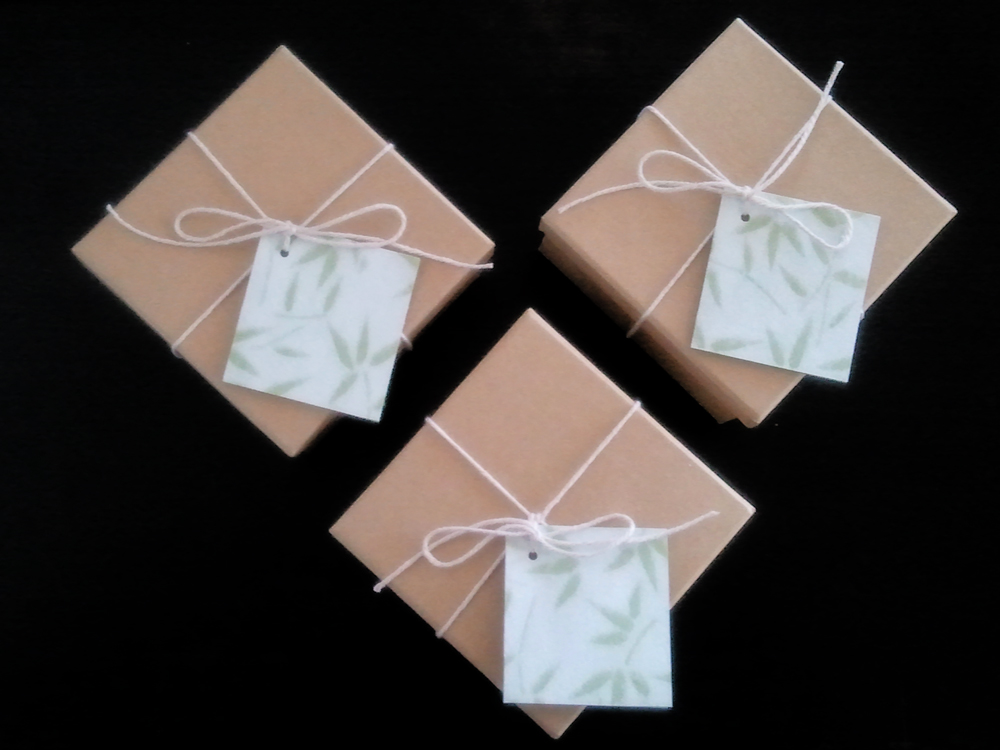 Here are a few small boxes that I decorated as "goodie bags" for my Birthday (yes, I still enjoy giving goodie bags and I think I always will).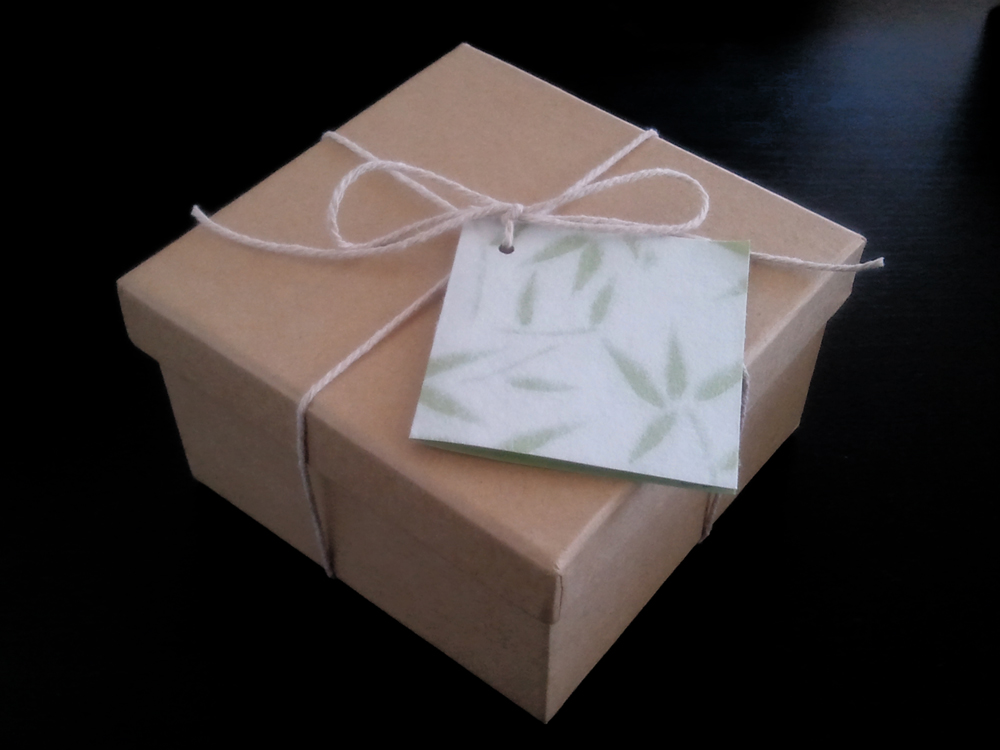 The plain kraft paper boxes are approximately 10cm x 10cm x 5.5cm and only cost $1 each.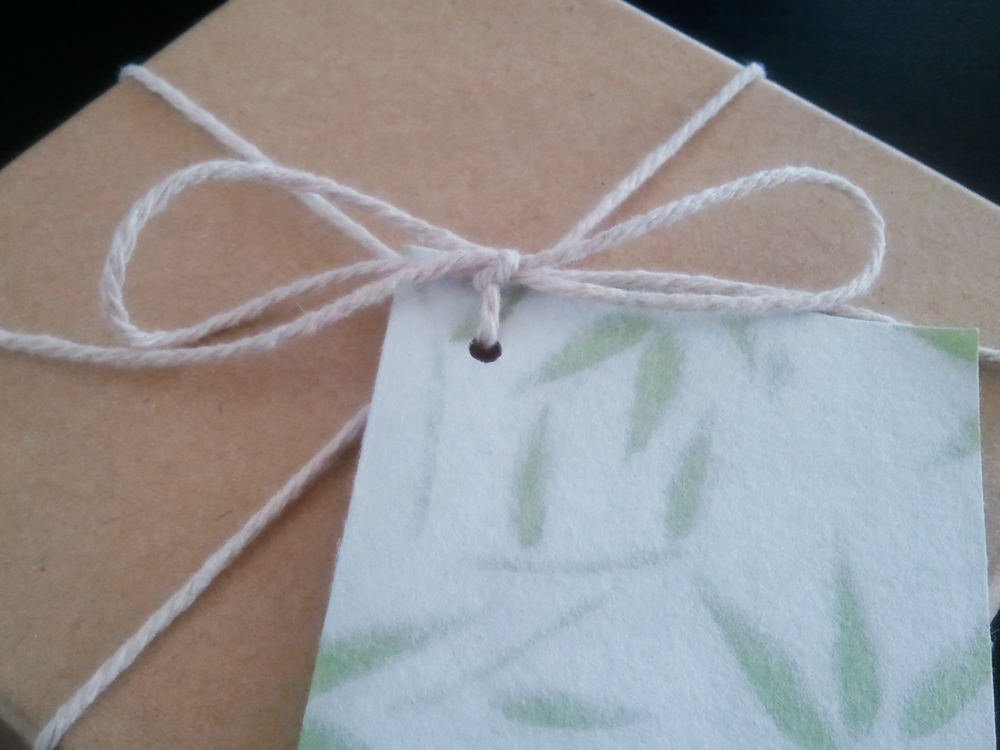 I tied them up with plain string and added a mini card made from Japanese paper.
I adore these boxes because they were cheap, helped me use up craft string that I already had at home and scraps of my favourite type of paper. Afterwards, the boxes can be reused in the same way or decorated with a collage, paints or even gold leaf.
They are simple and have a soft nature theme, which is exactly what I love.