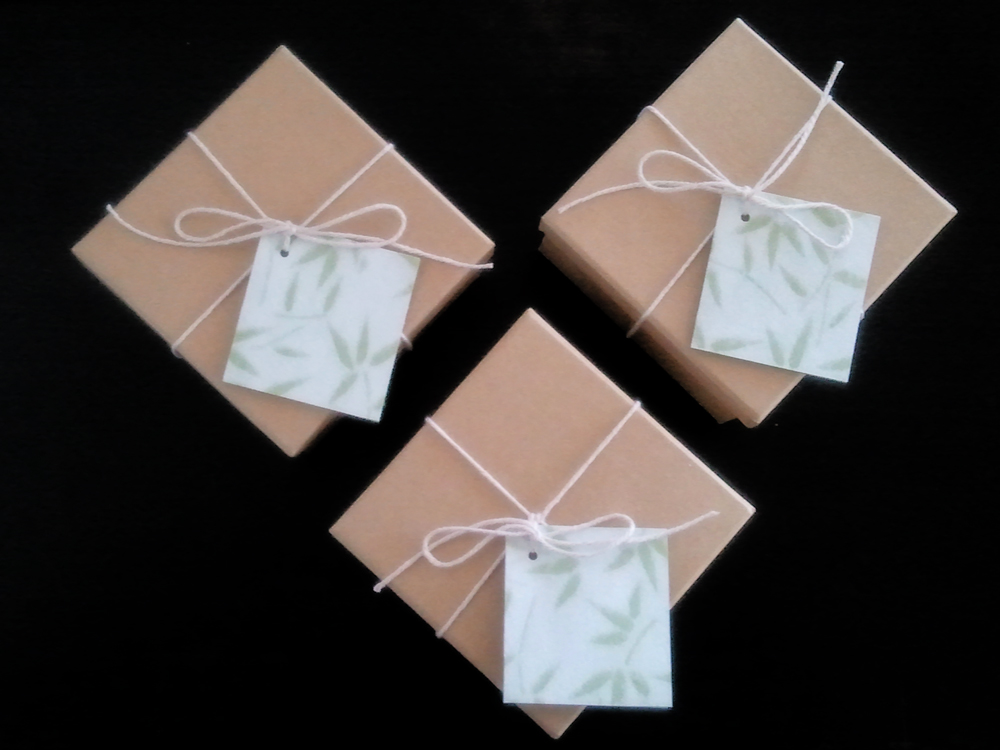 Here are a few small boxes that I decorated as "goodie bags" for my Birthday (yes, I still enjoy giving goodie bags and I think I always will).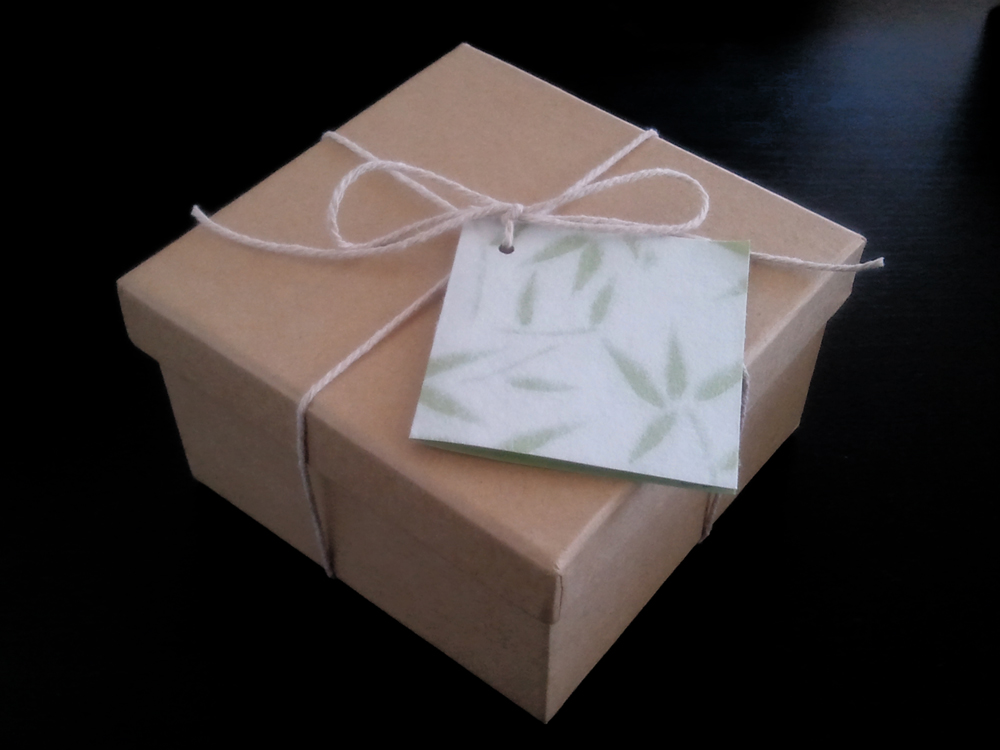 The plain kraft paper boxes are approximately 10cm x 10cm x 5.5cm and only cost $1 each.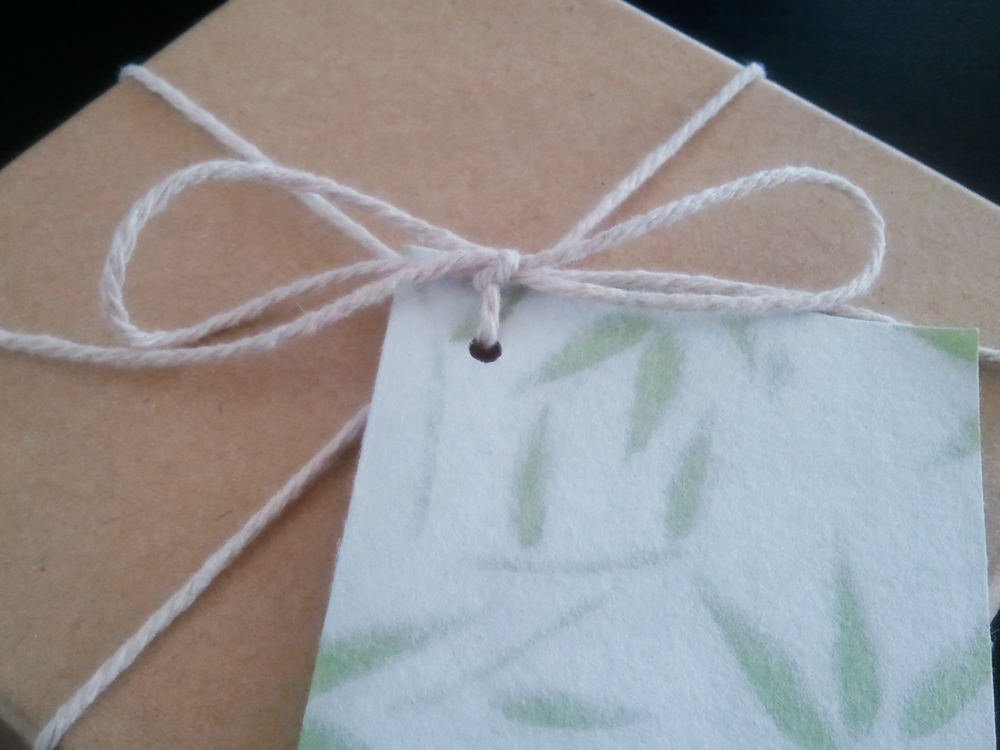 I tied them up with plain string and added a mini card made from Japanese paper.
I adore these boxes because they were cheap, helped me use up craft string that I already had at home and scraps of my favourite type of paper. Afterwards, the boxes can be reused in the same way or decorated with a collage, paints or even gold leaf.
They are simple and have a soft nature theme, which is exactly what I love.

Yukon is a territory of Canada and a neighbour of Alaska. Many people believe there is nothing but snow and ice, but there are actually many wonderful experiences to be had!  Witness various wildlife in their natural habitat, enjoy the incredible views of the Northern Lights and feel excitement while taking in the landscape during a dog sled ride.
When visiting Canada, a trip to Yukon is a short plane ride away from Vancouver British Columbia. Being a popular holiday destination for people from Japan, there's a group that offers travel packages from Tokyo to Yukon and back again: oce-center.org.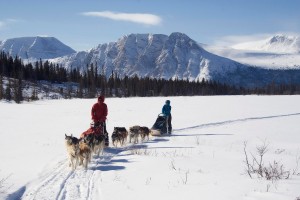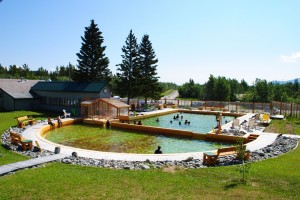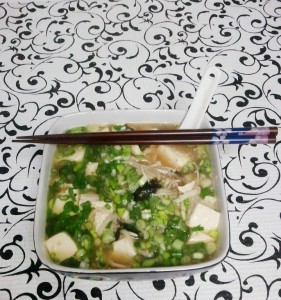 Ramen, the glorious instant noodles that come in hundreds of different flavours and types, are not exactly the healthiest meal option but certainly delicious to have every now and then.
As a way to make these meals a little less guilt inducing, you can easily include any number of healthy add-ons that are very good for you.
Tofu is very high in protein, calcium and iron.
Enoki mushrooms have a mild flavour and are very high potassium, iron and fiber.
Green onions are very high potassium, iron, magnesium and fiber.
Seaweed (also known as "wakame") is a fantastic addition to any dish, especially ramen.
It's very high in calcium, potassium, iron, manganese, magnesium, vitamin A and vitamin C.
Throw everything in with a simple pack of ramen and you've instantly added incredible amounts of vitamins and minerals!
*I forgot to mention that you can also add a sliced clove of garlic to add a little more zing to the broth!*
As many of you may already know, I'm one of those people who can't throw certain things away. I wouldn't call myself a hoarder because I fairly regularly clean house (toss, donate, give away), but there are so many things that I know I can recycle or repurpose as a craft project. The main problem is that I never get around to actually making any of these wonderful crafts…. hence the pile up of boxes, bags and other random objects. It has become my crafting Everest.
In order to use up most of my mountain, I've decided to make a children's play castle. I have lots of different ideas for this project, so I'll have to create a general plan to stay on track, otherwise it may become the never ending castle craft.
Here are some of the materials that I have to work with: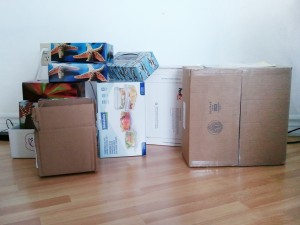 The majority is empty mail boxes, tissue boxes and I'll add a few scrap cardboard paper and fabric for the finishing touches.
I'll try to post my progress when I can and please send over your suggestions for making it better/different!

Bunting has become one of the prime decorations for pretty much any occasion these days. You can buy a wide variety of sizes, styles and colours but the cost can quickly add up over the course of a year. To save a little cash, recycle materials from home and work on a fun creative craft, why not try origami bunting instead?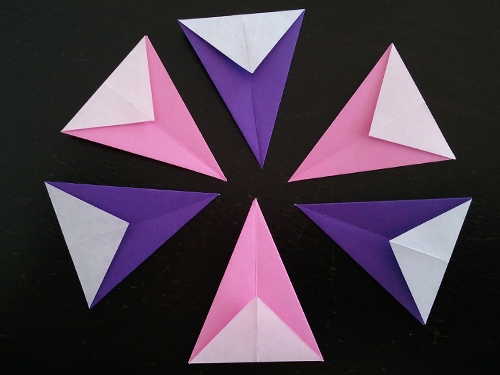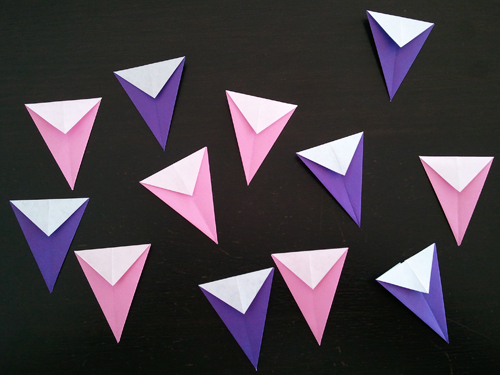 These mini origami bunting pieces measure approximately 3.5cm x 4cm. They're great for any small decorations or craft project.
It's easy to make them, so grab some square pieces of paper and have fun with them!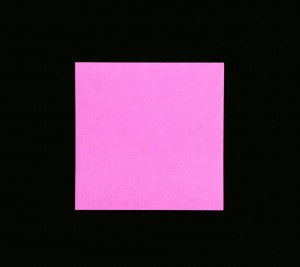 Start with an even square.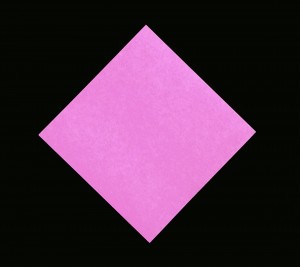 Turn it on the side.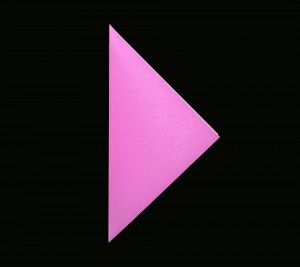 Fold it in half to make a triangle. Make sure to crease it well.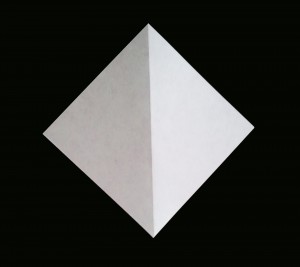 Open it up again.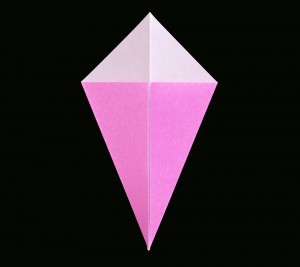 Fold in the two bottom ends to the middle crease.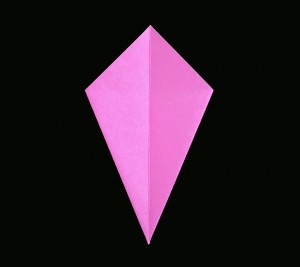 Flip it over.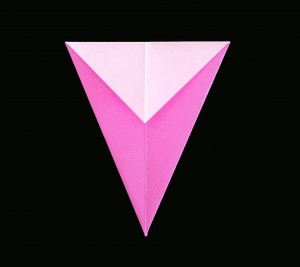 Fold down the top point.