How to Make Simple Origami Bunting
Bunting has become one of the prime decorations for pretty much any occasion these days. You can buy a wide variety of sizes, styles and colours but the cost can quickly add up over the course of a year. To save a little cash, recycle materials from home and work on a fun creative craft, why not try origami bunting instead?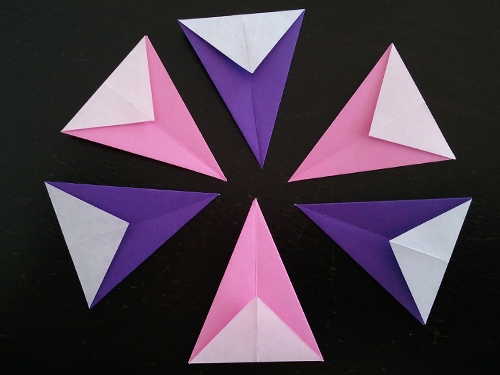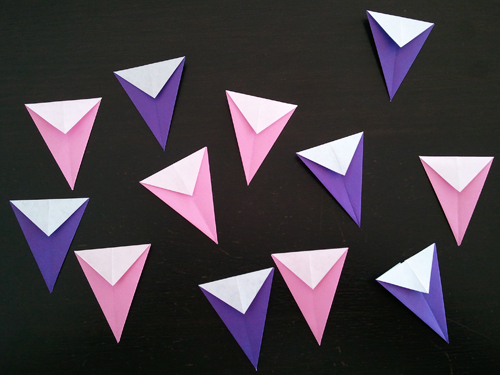 These mini origami bunting pieces measure approximately 3.5cm x 4cm. They're great for any small decorations or craft project.
It's easy to make them, so grab some square pieces of paper and have fun with them!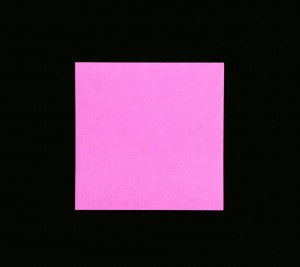 Start with an even square.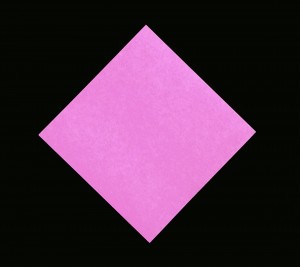 Turn it on the side.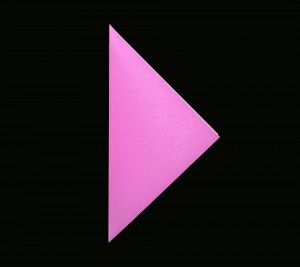 Fold it in half to make a triangle. Make sure to crease it well.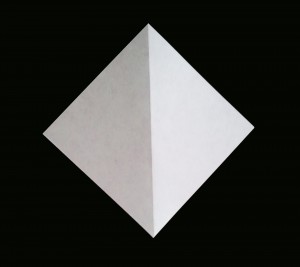 Open it up again.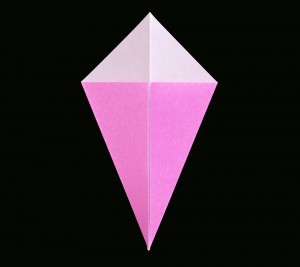 Fold in the two bottom ends to the middle crease.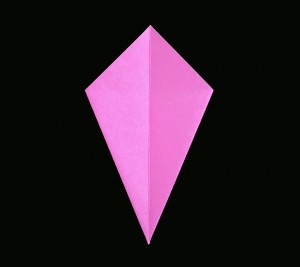 Flip it over.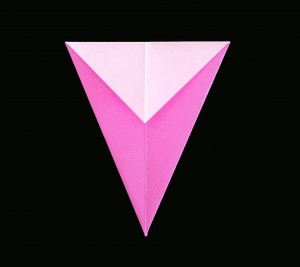 Fold down the top point.