As mentioned in my previous post about hanami (complete with origami cherry blossom tutorial), I wanted to recreate a cherry blossom viewing picnic scene that's very common in Japan right now.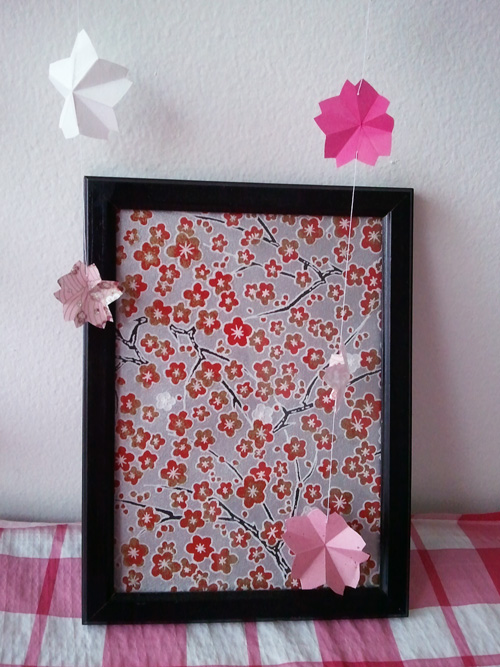 I decided to use a variety of cute sakura kirigami/origami to create a peaceful hanami atmosphere, then I added some common hanami staples like a cute plastic ground sheet (used as a tablecloth), cherry blossom chopsticks, onigiri (rice balls), noodles, grilled fish, sweet snacks, and the last but not least, beer and wine.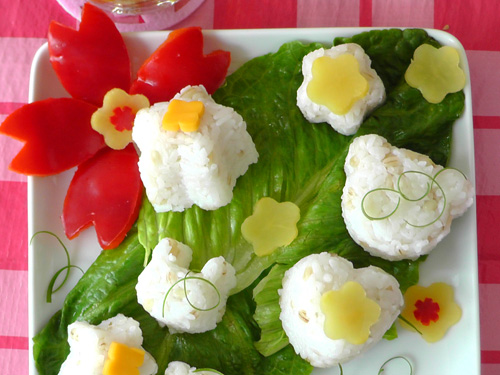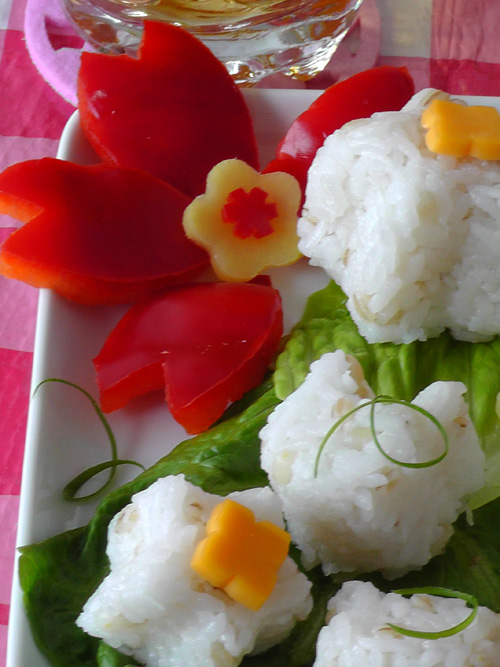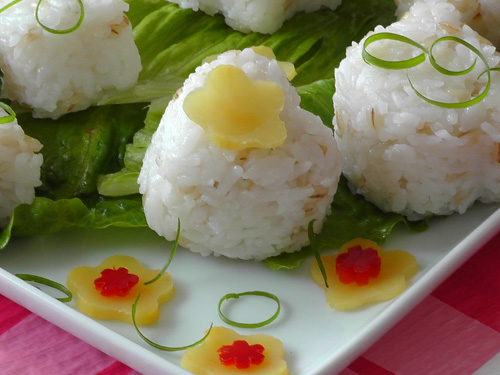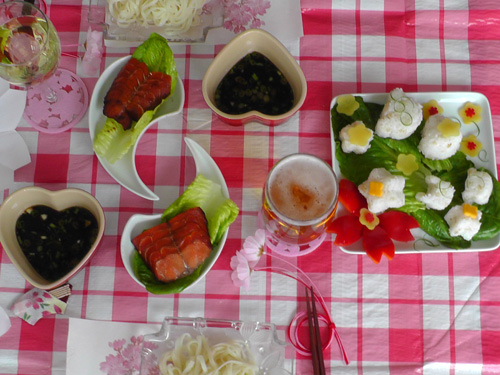 To stay on theme, I also used my felt cherry blossom coasters, kirigami cutout sakura placemats, sakura printed placemats, and a couple of mizuhiki sakura that I made a few years ago.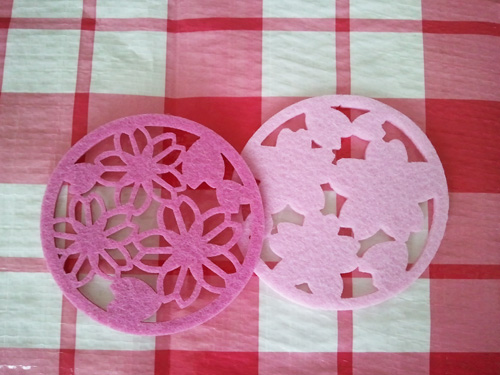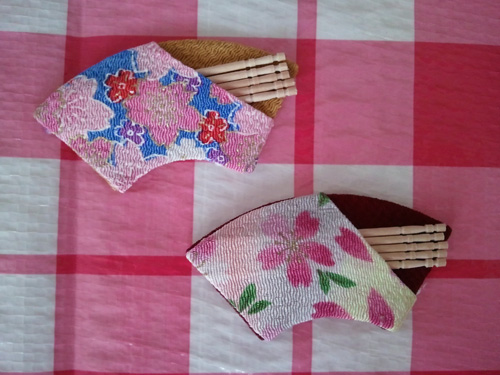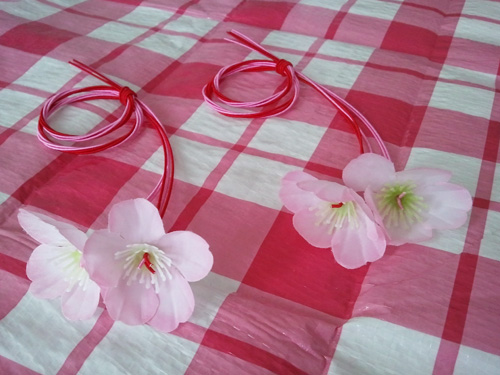 Please let me know what you think!  I'd love to hear suggestions for future picnic setups!
Before I show you the complete hanami lunch setup, I want to show you some of the adorable bento accessories that I have straight from Japan (you can also find some through Amazon here
).
This is a lovely metal cutout set that you can use one cheese, deli meats and vegetables like carrots: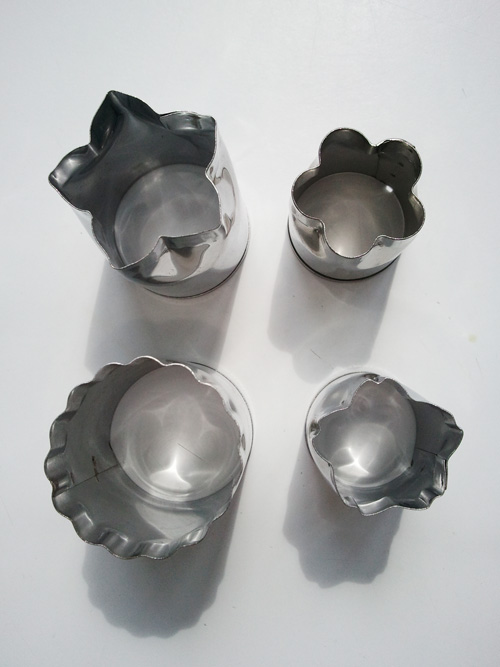 This is a very sweet set that has a variety of shapes, including individual petals to decorate dishes.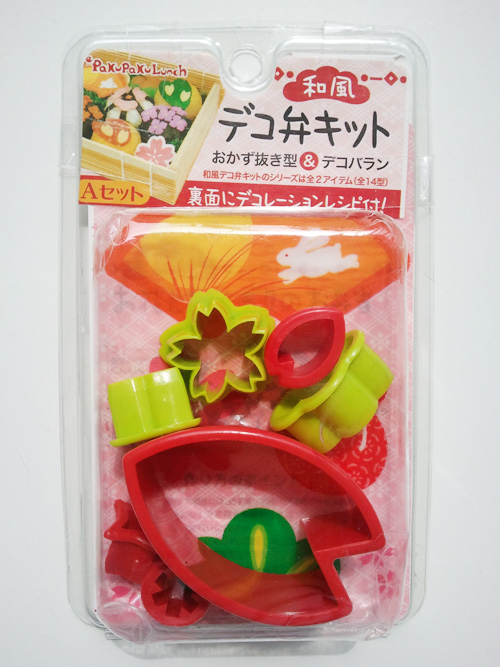 It even comes with extra decorations that you can add in your bento boxes.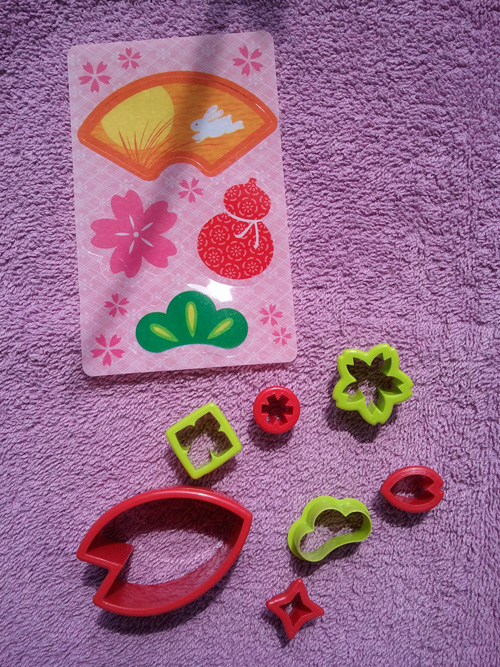 This mini mold makes cute little shapes for tiny onigiri (rice balls).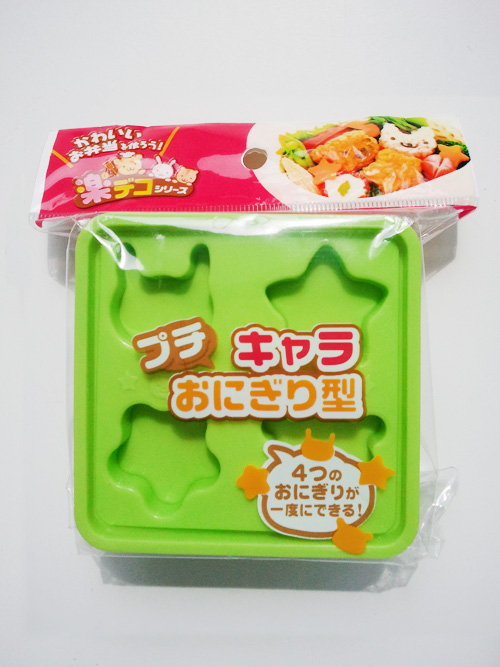 You can make bento with mini rabbit heads, star shapes, flowers and little bear heads.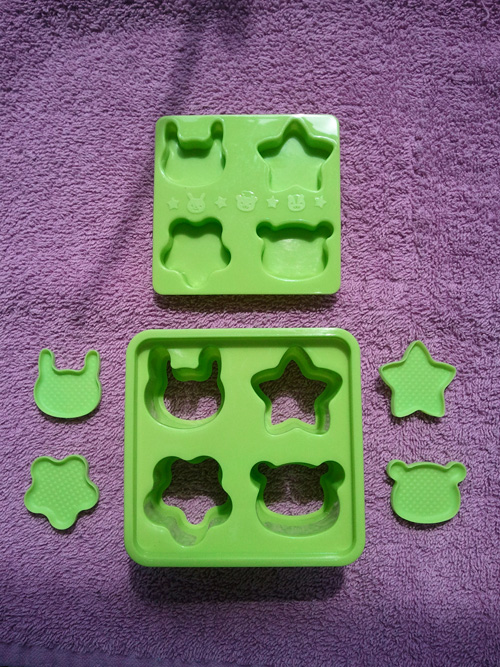 A three set of rice ball shapes. These are medium sized and some with three different shapes.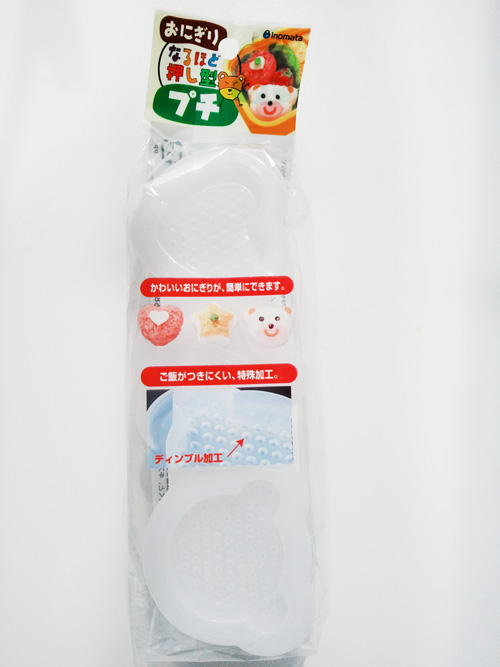 You can make rows of hearts stars and bear heads…. aren't they cute?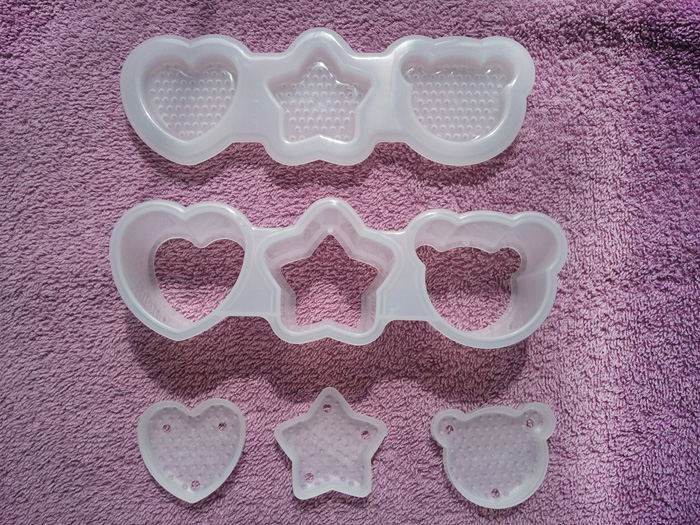 You can make the shapes as simple or as decorated as you like. Most people like to make the onigiri shapes and decorate them with Japanese nori (dried seaweed paper). I don't have any special seaweed shape punches, so I'm stuck cutting everything out by hand, but you can get seaweed shape punches
on Amazon.
I have a couple of cute Japanese egg moulds
and just wanted to quickly show you how the eggs turn out.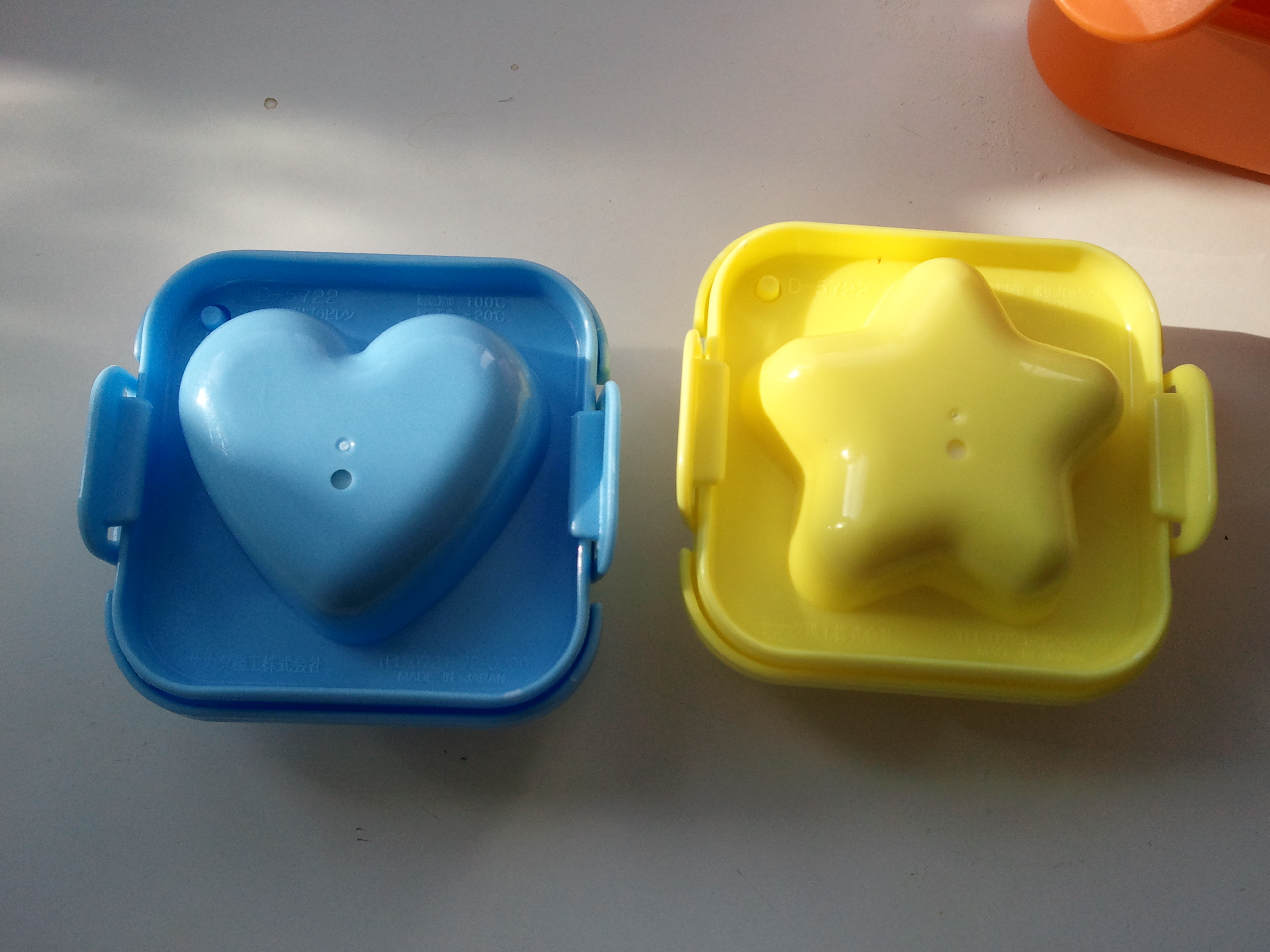 The key to making the shapes in these moulds is to peel them when they are still relatively warm and immediately lock them for a few minutes. Make sure to place the eggs straight up in the mould and squish them down with the top. Don't worry, the eggs won't break apart.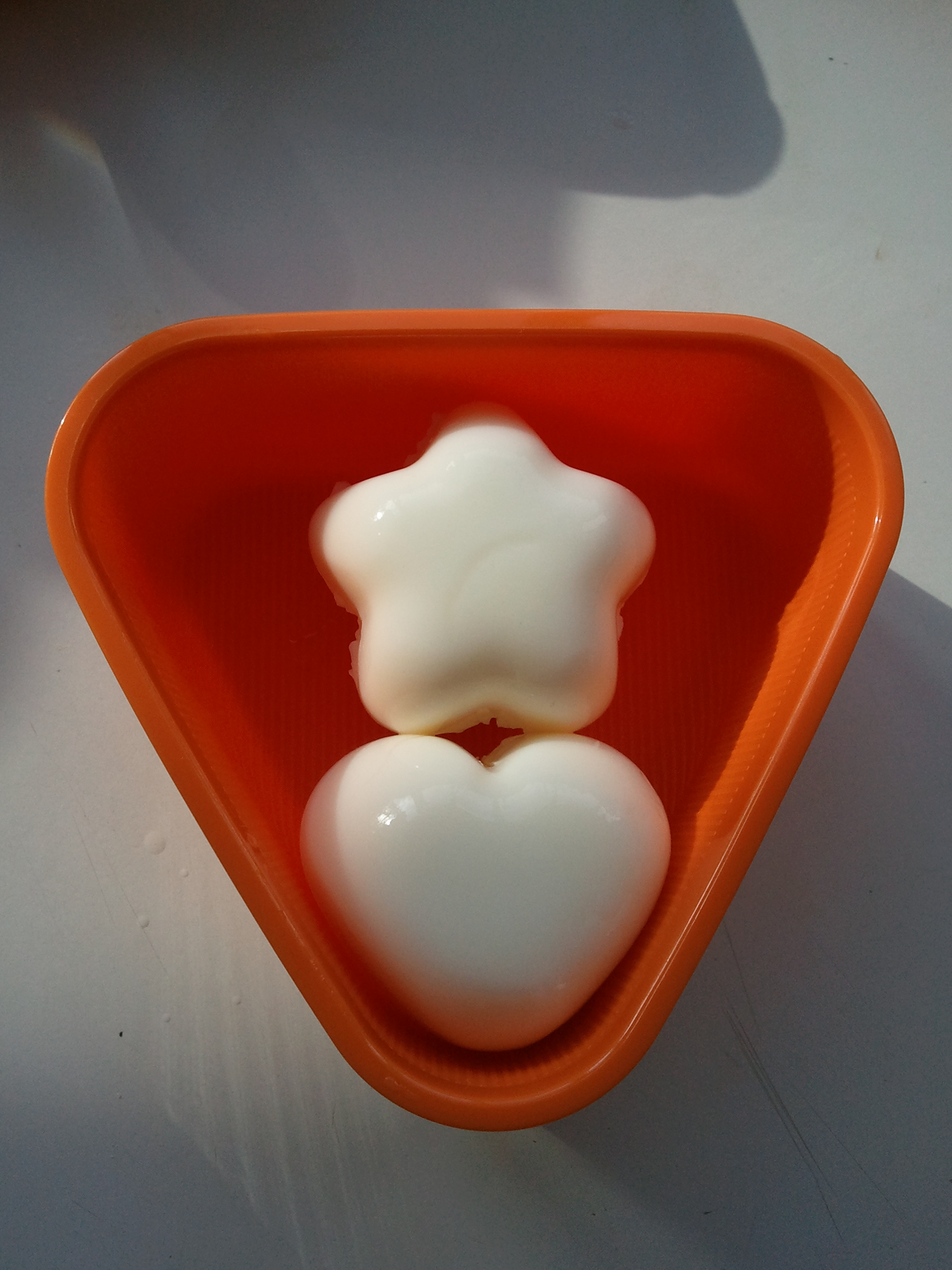 To make a nice little bento, you can fill the box with some rice, cut the eggs in half to show the cute pattern with the yolk and add a few cherry tomatoes for colour.
If you would like to get some Japanese egg moulds
, you can find them on Amazon.
I previously posted a felt project that I'm working on. It's a special gift and I hope it works out.
I had quite a few people ask me how I made the felt strawberry shown in the post. The ones I'm currently making are more or less real strawberry sizes, but for this tutorial, I will show you how to make big strawberries!

You will need: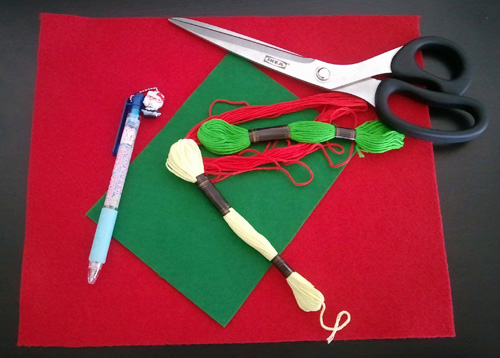 1 large piece of red felt
1 medium piece of green felt
2-3 skeins red and green embroidery floss (you may need more for extra large strawberries)
1 skein mint or yellow embroidery floss (you can also use red, black or cream floss)
A generous amount of toy/pillow stuffing
How to Make the Felt Strawberries
Start off with a large piece of red felt (the bigger your piece of felt, the bigger your strawberry will be). Next, you need to cut out a shape like this: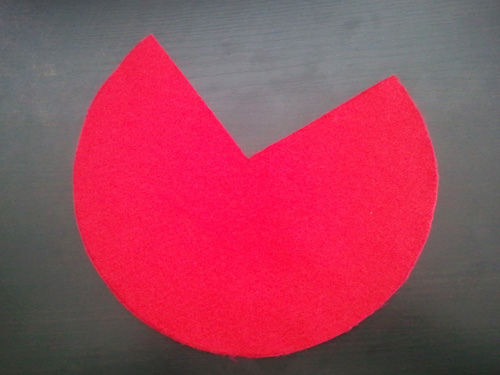 Now take your green felt and cut out a shape like this: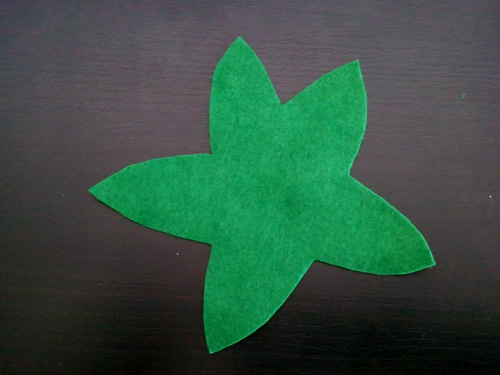 Cut out the pieces and set the green piece aside. Take your mint/yellow embroidery floss and thread it through the needle.  Sew on the achenes (these are the seed-looking things on the outer part of strawberries)  in a random pattern.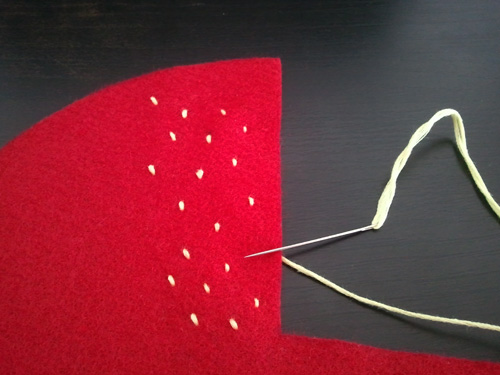 Fold over the red felt, so the inside is facing out. Sew along the seam, leaving the top open.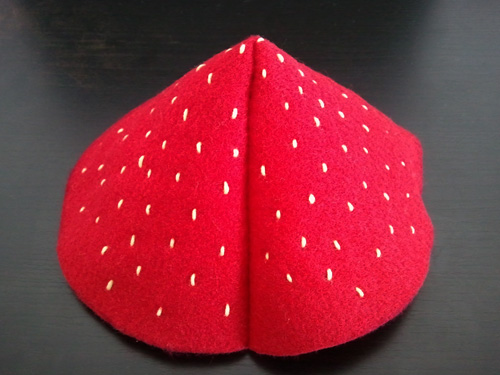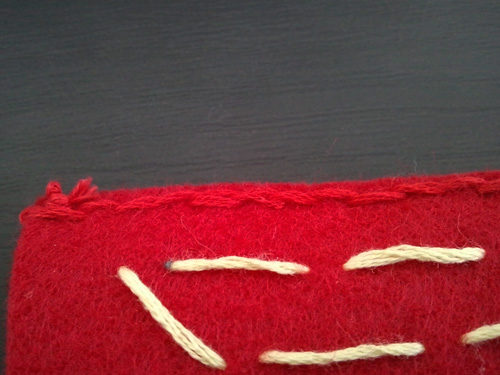 Sew a running stitch along the top edge of the strawberry, making sure to only use one thread (you'll have to pull it taut in a moment). Do not tie it off, just leave it loose with the needle still attached.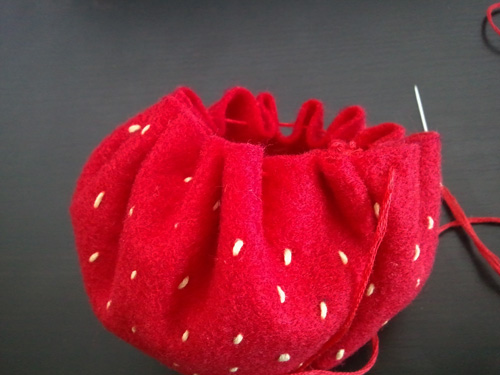 Stuff the strawberry until you get a desired plumpness and pull the thread taut. You should stuff it until you're still able to pull the top parts shut.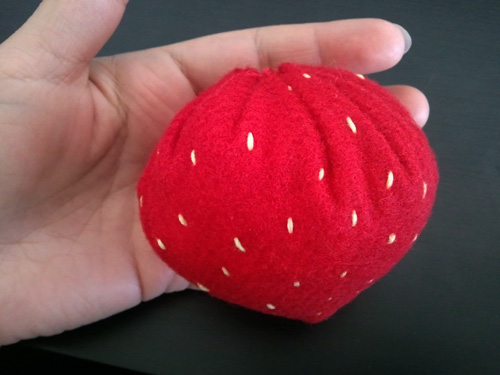 Place your green cutout on top and secure it with a blanket stitch.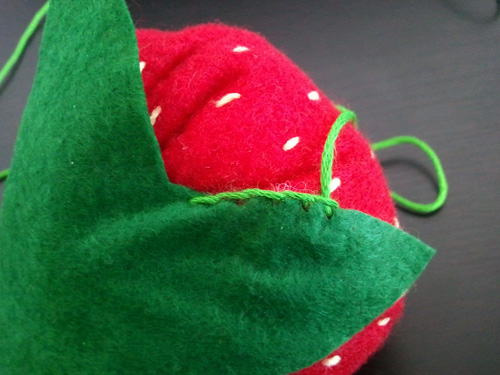 There you go!  A simple giant felt strawberry!
If you would like me to show off your felt creations, please send me a message here.
If you are living in Canada like me, chances are you feel like Spring will never ever arrive, but I still have hope for Mother Nature!
In Japan, hanami (cheery blossom viewing) season  will soon begin and I still miss it very much. In an attempt to make our home feel a little more like hanami, I decided to make a bunch of mini origami sakura from small origami paper and my stash of Japanese washi/chiyogami.
If you would like to make these adorable origami sakura for a fun Spring craft, check out the diagram below, or check out the Origami Club animated instructions here: http://en.origami-club.com/flowers/sakura2/anime-sakura/index.html
You can arrange these sakura blossoms on cards, canvases, hang them up, dress up mirrors/windows, create jewelry -anything you can think of!
Check back soon to see what I did with my mini sakura origami.  I hope you love it!