Simple Chiyogami Butterflies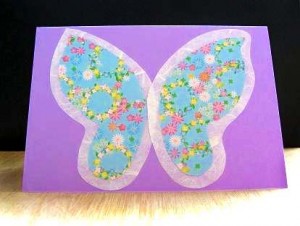 Here is a simple tutorial to make butterflies.
I've used chiyogami and washi tissue, but any paper will do, as long as you have complimentary colours or a very nice contrast.
Here is the basic outline of the butterfly wings: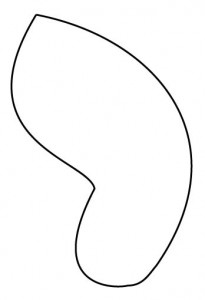 First, draw this shape on stiff cardboard to make your own template.
Then, outline the template on the back of any decorative paper you chose and cut it out.
***Make sure not to cut out two of the same side! Flip the template so they are opposing shapes.***
Finally, take the cut out wings and stick them on a fine tissue or any lighter material then cut around the wing shape, but larger than the originals to create an outline.
Example: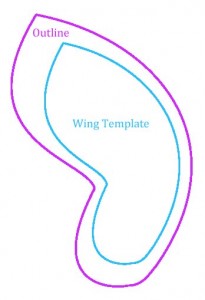 When you're done, hang them in the window, stick them to cards or book covers, create puppets by sticking them to popcicle sticks, or even try to do the same thing with fabric!