Personalized Puzzles
For many occasions and parties, it's fun to give out little gifts or prizes to the guests (or just the children).
This is simply an other little extra detail to your party planning that shows you appreciate your guests or just want to give them a keepsake.
Gifts and keepsakes don't have to be expensive, they can simply be fun. For example, a favorite of mine is puzzles.
There are places that sell blank puzzle sets, where you can use almost anything to create you own personal puzzle. If you don't want to purchase a blank puzzle set, just make your own with cardboard. This allows you to choose the size and shape of your puzzle (ie. Cut out a heart shape…), and how many pieces to cut out.
When it comes to decorating them, I generally use marker because it has a bright and bold look, it's waterproof, and also writes more precisely between the pieces.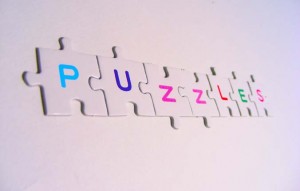 I have used many puzzles for different occasions as special handcrafted addition to gifts.
For example:
Mother's Day:

a puzzle with a large variety of flowers (her favorites) with a personalized written poem. I then broke up the pieces and attached them to her gift.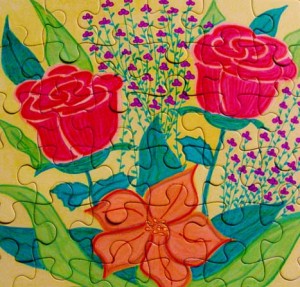 Birthday "guestbook" :
I drew in a big sign saying "Happy
Birthday!" along with stick figures in different poses or actions throughout the puzzle. I then had all the guests choose one stick figure representing them (or they could draw their own) and leave a little message.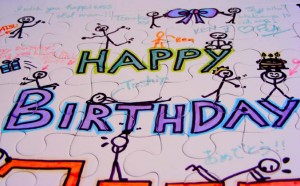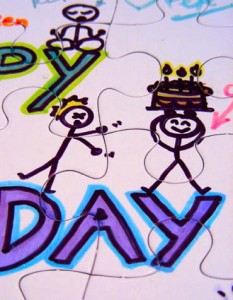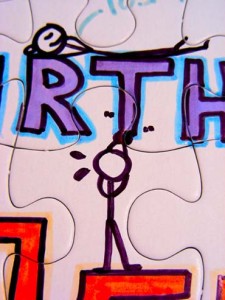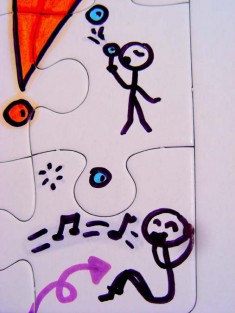 Card substitute:

I drew a representation of me and my best friend in a funny situation from when we were kids. I then broke up the pieces and mailed them in an envelope attached to her gift.
Games for children:
Many children love puzzles. Naturally, they shouldn't be too complicated for the young ones, but challenging enough.
If you personalize the puzzles (draw the child or their favorite family member/friend/animal into the puzzle, or write their name) it will excite them about a game while they train their cognitive abilities and fine motor skills.
A set of letters for the older children will help them with their alphabet and spell out different words.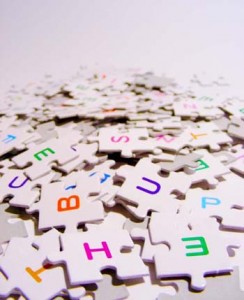 When I taught children (aged 3-5), I made large puzzles (60cm x 60cm or larger) and placed them in groups of four, or get bigger groups where everyone gets one puzzle piece.
They learn to work together where everyone pitches in for one complete puzzle.
If you would like to be even more creative, create a puzzle that has an image or words on both sides, then have the puzzle pieces hung in the appropriate order, but slightly spaced.