Hanabi Season 2010 has begun!
Hanabi is the Japanese word for fireworks. The firework festival season is a very fun and special time in Japan.
Millions of people attend the different firework shows around the country, dressed in traditional Yukata and eating traditional foods.
This year, I got to enjoy two shows from the balcony of my new place: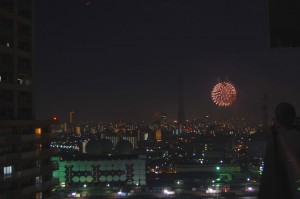 On clear nights, I can even see the Tokyo Disney Land fireworks show -so pretty!