Dinosaur Game for Children
I teach and play with preschool children part-time and try to make fun and interactive games for every class. Keeping two year olds focused can be tough at times, especially when they don't understand english at all!
Here's a game I made up to help the children develop their gross motor skills using a ball and large dinosaur head. Basically, I would hold the head in front me while standing with my legs apart. The children will then "feed" the dinosaur by rolling the ball into the mouth.
Here's the dinosaur: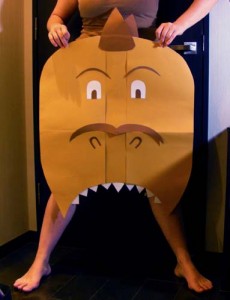 Another game that I tried last year for Halloween (and was a great success) was "feed the monster", where the children would throw balls or small balloons into the mouth.
Monster Box: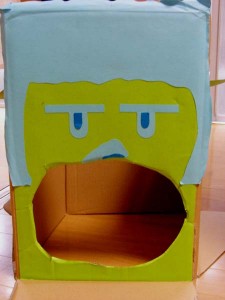 As you might be able to see, the picture was taken after the children played with it……hence the torn and bent edges…missing ears and so on. It was a lot of fun for the kids, so I hope the dinosaur will be a big hit as well. Will let you know the outcome later!