Boxing Day Madness – Kirigami How-to
It's Boxing Day or Boxing Week in North America and millions of people are simply going mad for those sales and bargains. First of all, I wonder if they are actually worth the stress and chaos and second of all -where do people get all of this energy just after the holidays???
I used to work in retail and I must say, Boxing Day was always my most hated day >:P
Instead, stay in and try some new kirigami to relax and make something new for the home. You can virtually make a kirigami version of anything your heart desires.
How about a vacation to Paris?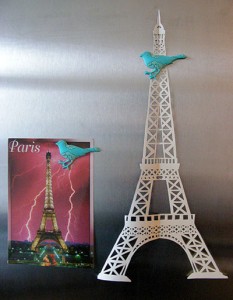 or perhaps a simple new gown for a special occasion?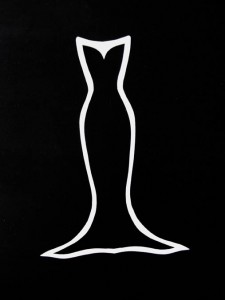 1 – I used regular (legal sized) paper since that's what I had laying around but virtually any size will work.
2 – Fold the paper in half lengthwise.
3 – Sketch what you like, but only half of it and make sure to include parts of the middle fold.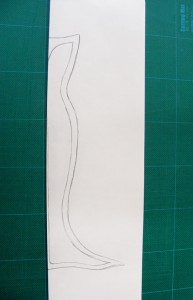 For more intricate designs, you can print, trace or photocopy anything you find online or in books.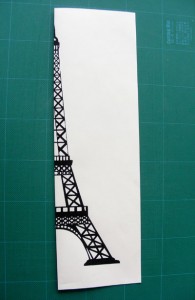 4 – Carefully out out the pieces that you do not want to include in your design (you want to keep the outline).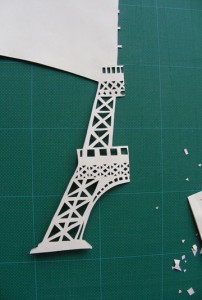 5 – If you find a piece you don't like much, simply cut it out. I drew in a middle fold in my dress but didn't like it, so I just folded it back in half and cut that piece off.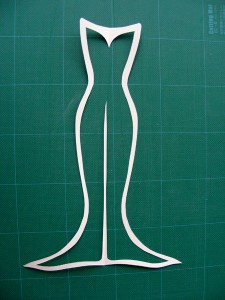 6 – Use your kirigami cut outs for home décor, stationery decoration or frame it for a friend.