Advertising with Art, Music and a Giant Floating Ball
I saw this ad / art installation last year but just stumbled upon it while trying to clean up my folders. I thought it very a fantastic idea and it was quite a sight to see while having dinner outdoors by the water.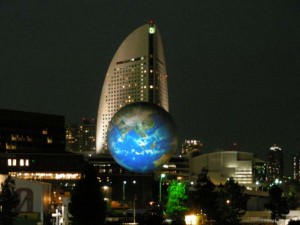 This ball must have been a few meters high since it was pretty big from far away for us. The volume was also quite high considering it was night in the city (Yokohama, Japan).
Here is a brief video to show you the projected images on a floating white ball (held down by ropes):