10 Craft Bloggers that You Should Know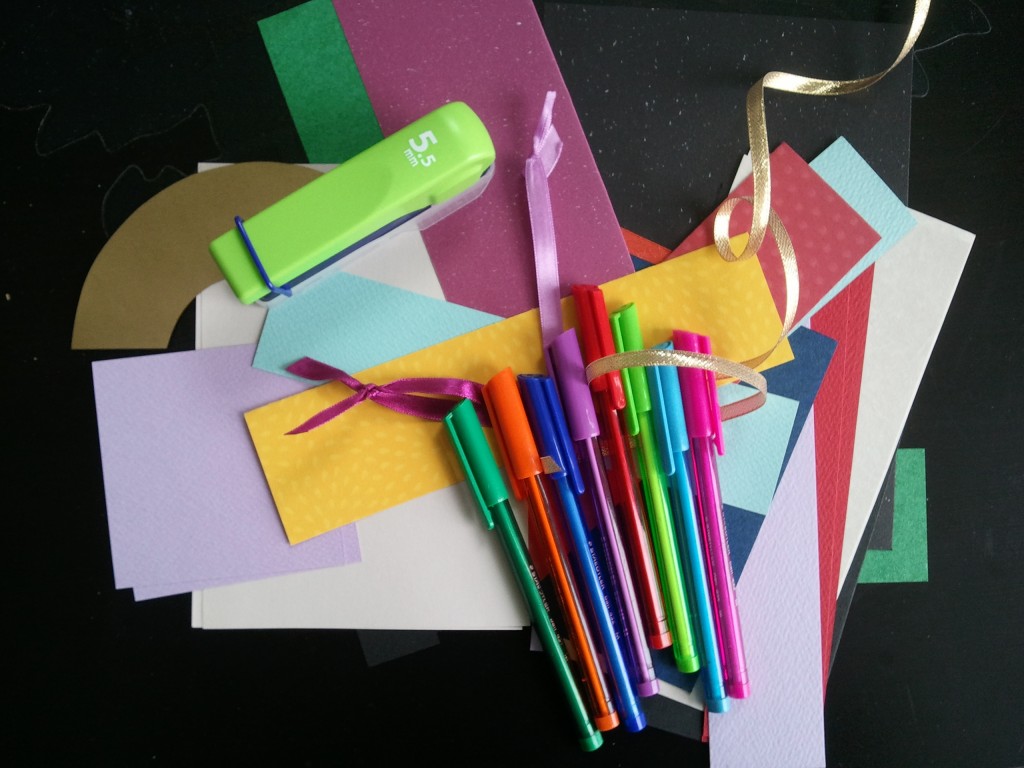 There are a lot of bloggers all over the World Wide Web, but there are a certain group of craft bloggers that you should known. Each blogger have their own styles and crafts that you might want to try. Here are 10 craft bloggers that every crafter should know.
Miss Kopy Kat is an arts and crafts blog by Miss Kitty, a mother and grandmother. She loves starting new craft projects but tends to spend a long time to finish even one. She created the blog so she can be pressured to finish her projects. Her blog focuses on crafts and decorations that are inexpensive copies of store-bought ornaments. One of her amazing projects is the Open Frame with Chicken Wire, restyled from an old frame. She used some inexpensive frames from a home improvement store and changed the frame's color to suit her home. She then bought some chicken wire, and with the help of her husband, she nailed the chicken wire across the opening of the frame. Once it's done, you can use the frame to hang pictures or postcards and other ornaments on your wall.
Nifty Thrifty Things is a blog by Vanessa, a graphic designer based in Germany. She usually writes blogs about crafts and recipes, decorations and for gifts. Just like her blog's name, almost all of her crafts are easy, thrifty and cute. Just like her popular nifty thrifty iPad sleeve that she made out of felt and a doily. The best part of the project is the fact that it only cost her $2.50. Cut the felt according to the size of your tablet/iPad, and sew the corners together. Just leave a small space for the flap. Sew on some ornaments (she used another doily) and velcro, and you have yourself a nifty thrifty Tablet/iPad sleeve.
How Does She is a blog made for women, by women. It features recipes, crafts and tips on running a household and raising a family. The blog is founded by Missy, Shelley and Alison, and together with some other female contributors, they give out ideas and tips to all the females out there. One of their amazing projects is the DIY chevron lamp made out of paint and dull lampshades. It is the perfect way to add color to your old lampshades. If you don't have old lampshades, you can easily buy one in any thrift or antique store. It doesn't matter how drab or dull they look, because you can glam them up with the help of paint and masking tape.


Zakka Life
Zakka Life is a crafts, recipes and life blog. Most of the posts in this blog are put under different categories. The blog also features Japanese crafts like origami, and uses Japanese materials like washi tape and mizuhiki. Zakka Life has a tutorial on how to make mizuhiki (paper cord) bracelet. Just by twisting the cord, you can have cute bracelets in different colors. Likewise, the blog can teach you how to make phone covers with washi tape. Just buy some plain inexpensive phone covers and decorate them with washi tape for unique and colorful phone covers.
Rebecca's DIY is a craft blog in Swedish. Despite the language, you can surely follow her tutorials just by looking at the pictures. The blog features cute and easy to make crafts like felt animals, felt hair clips and Christmas ornaments. If you can't be bothered to try the crafts yourselves, you can always buy items from her Etsy shop.
All Things Paper is a paper craft blog. Here you can find different ways to use and decorate with paper. The blog also promotes recycling and using eco-friendly materials. It features a tutorial on how to make a Christmas tree and ornaments out of paper quills. It sure takes a lot of time to roll and shape the paper strips but you'll surely enjoy it. You can also find tutorials on how to make note pads and note books from this website.
A blog by Jessica Hill, a self-proclaimed unbalanced crafter, Mad in Crafts features several DIY, crafts, recipes and writing tips for everyone. She uses all kinds of materials, usually recycling and upcycling old things to make them new. In one of her crafts, she used old tea wrappers and made an amazing ombre tea wreath out of these wrappers. She even made snow globe soap dispensers that are perfect as Christmas giveaways!
Bored and Crafty is a blog by Meream, a crafter from the Philippines. She specializes in sewing and crafts from random items like Popsicle sticks, coffee filters and doilies. She loves to make bags and sells them at her store. Some of her amazing crafts are reversible scalloped skirts, a Popsicle chandelier and a mini coffee maker made out of Styrofoam and stickers.
Tea Rose Home  is a craft blog by Sachiko that features tutorials and other tips for crafters and artists from all over the world. Sachiko usually uses old items and recycles/upcycles them to make new amazing stuff. One of her best tutorials is the sewing kit made from an old eyeglasses/sunglasses case and her shoe makeover. Just like other craft bloggers, you can also buy her items from her Etsy shop.
Older and Wisor is a sewing and crafts blog where you'll get to see fun and unique ideas for decorating and making your home beautiful. Most of the tutorials in the blog use old materials and scraps, transformed into beautiful items. For Christmas, she featured different ways to wrap presents using old boxes and reusable shopping bags with letters and twine.
There are many more craft bloggers on the Internet. The trick is to look for the blogs that suit your lifestyle and your preferences. Have fun and enjoy crafting!
Do you know of any awesome crafters that should be in the spotlight?  Let me know who they are so I can share with everyone!