I was looking forward to a Canadian winter and have been sadly disappointed this year. At least we did get some snow……but nothing that actually lasts more than a day. This winter actually feels more like a Tokyo winter!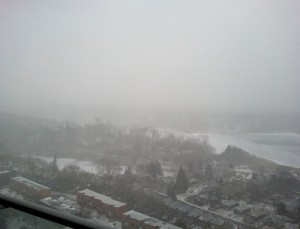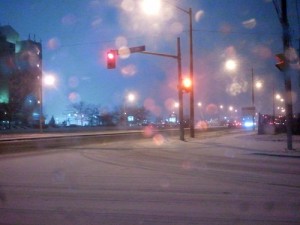 For anyone who still hasn't tried this upside down cake recipe, you should really try it!
This is one I made with mango and pineapple.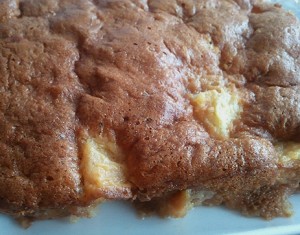 It's important to make a couple of changes with the original recipe, or else the batter will not work well.
1 – Leave out the milk (or else it will curdle).
2 – Reduce the amount of sugar, since both fruits are very sweet.
3 – Use one small pineapple and 2-3 ripe mangoes, because anything more than that may make the batter too watery.
I hope you enjoy it as much as we did!
I had a huge craving for Japanese food today and have decided to search for the best (and most affordable) Japanese restaurants in Toronto. As much as I would love to cook everything that I used to in Tokyo, I just don't have the same access to the ingredients as I used to….. not to mention Japanese imported food is about as cheap as Canadian imports in Japan :S
Will keep you updated in case you plan to visit one day!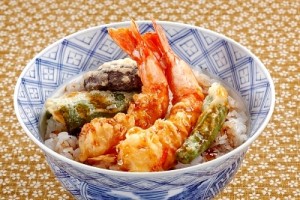 If you're like most people, you'd like to save some extra money, but by the end of every month, you find yourself scraping to get by until your next paycheck. This year, find a way to save that will actually leave you with more money safely tucked away for those emergencies come up.
Reassess your insurance needs
You pay monthly for your insurance, but most people don't even check their insurance plans yearly, if ever. It's important to take some time and review what you're paying for and seeing if there's a way to reduce those costs while still having all of the coverage you require. The first step is to figure out how much you're paying and specifically what you're paying for.
Discuss your current plan with your provider and find out if there are ways to cut costs. You may want to increase your deductible, change what's covered and what's not, and look for any possible discounts you may be eligible (such as good-driver deals). Once you have the lowest price possible from your provider, check with other providers and get quotes for the same amount of coverage; one of them may be able to give you a lower payment, saving you money immediately and on a monthly basis.
Cut down your bills
Go through your monthly expenses and find places where you can trim the fat. Get rid of a few cable channels (or your cable altogether), opt for slightly slower Internet, and cancel some other services you pay for but just don't use. You'll hardly notice the difference, and you'll be able to save a good chunk of change every month. You can even just speak to your providers and ask for a discount, which will give you the same service at a lower price. Whatever you save, no matter how little, immediately put it away so it doesn't get sucked into your other expenses.
Challenge yourself
Create small, attainable goals for yourself. Go a week without buying Starbucks. Force yourself to spend a little less each month on clothes, shoes, groceries, or whatever else you tend to spend on. Don't make it so large or overreaching that you are miserable or fail immediately, and every time you slip up, dust yourself off and try again. Saving a little is much better than saving nothing, and small steps can lead you to big savings without too much pain or hardship.
Once you have this extra money, it's necessary to keep it. It's not saving anything if the money you stopped giving to your car insurance provider starts getting used for more shoes or fancier coffee. Put this cash in a separate account specifically for paying off debt or other big goals, or put the money into a retirement account and start preparing for your golden years. However you save it, you'll quickly see your cash stockpiling, leaving you with less financial stress and a more optimistic outlook on the future.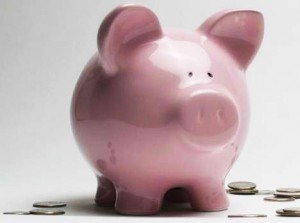 Photo credit: Save Money by o5com/flickr
Gina Hamilton is a financial consultant and content contributor for Kanetix. Check here for Kanetix auto insurance quotes and compare rates for insurance in Ajax or other popular companies.
So many sights sounds and creative things to get inspiration from. While NYC is very similar to Toyko, it certainly has a different creative vibe which is always fun to take in. DC is simply beautiful and has a wonderful classic charm (except for the pedestrians, cyclists and drivers!)
Here are a few sneak peaks from the trip: