Your Opinion is Important to Me – Animal Adventure Site
Hi all!
I'm currently working on my children's book site and would love to get some help from all of you. Please look over the site (keeping in mind it's a work in progress) and let me know what you think so far.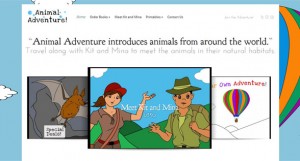 Tell me if there are any games or activities that you would like to see or if you have any suggestions for good charities related to children's welfare or the natural world.
I'm open to all honest opinions and comments, so please don't be shy!
Miho