Sticker Puzzles
I was looking to make something fun for my children (for my class!) and wanted something different from the usual things available, so I decided to make a puzzle…….but not just any puzzle -a fun sticker puzzle.
Here's one made out of a lovely mosaic picture from my students last year (I love how they put the glasses in too):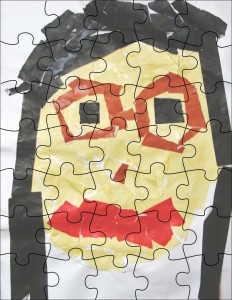 Here's another example of a photo from when I was playing around at Tokyo Disney Sea: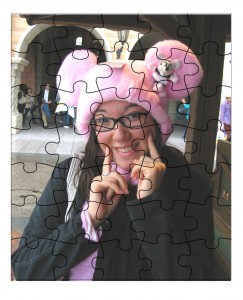 and another example where you can find your favorite art work online and convert it to a puzzle: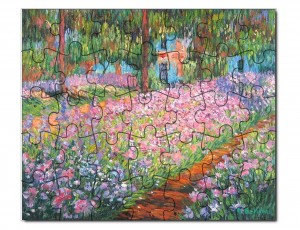 This can be a great gift as well. All you have to do is print it on some sticker paper, cut out the puzzle shapes and give them to someone as a fun gift.
Not only will they be surprised from getting a custom made puzzle from you, but they'll love the fact that they're stickers as well!
Use them for scrapbooks, cards, gift decorations, embellishments and more!