Soon the Season of Flowers Arrives
It's a beautiful day and I felt like making something a little more fun for the lovely season that's just around the corner.  Since I have already shown you how to make a kirigami sakura, we can all elaborate this kirigami craft by combining several flower styles that can easily be incorporated into a cute mobile that can quickly add a touch of spring in your home.
I opened up a new pack of mini origami and got an idea for a mini kirigami creation.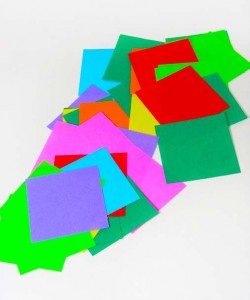 By altering the main sakura design, many different flowers can be created. I tried altering it a little for each colour to create a fun bouquet or floral mix.
Here is one style: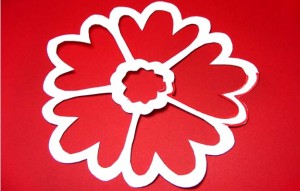 Here is a second: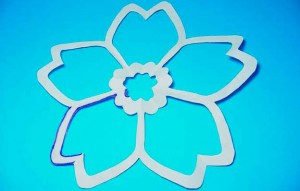 Here is the third one: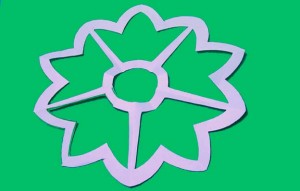 and finally the fourth: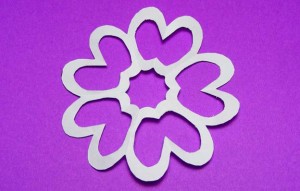 Once the flowers are cut out, it's easy to string them by weaving the string or ribbon through the gaps in the flower. If you would like to keep the string's visibility minimal, just glue it to a point at the top and bottom.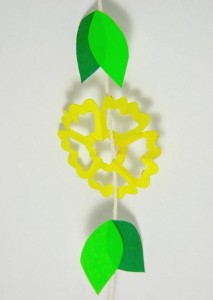 To cut very simple leaves, just take two complimenting shades of green and cut out an almond or teardrop shape. Layer the lighter shade over a portion of the darker one, and it's done.
Combine as many colours as you like and make several strings of flowers. Once you have a few strings, you can make fun mobiles, window or wall hangings, or even a curtain of strung flowers.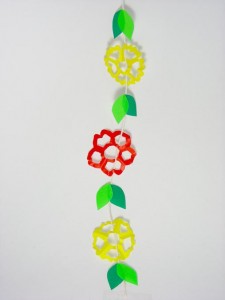 Please leave a comment below to let me know what you think!