Simple Gift Wrapping Ideas and a Wrapping Quick Fix
Last-minute gift wrapping can make many people stress out, especially since it does take time to wrap and decorate each gift to look pretty and professional.
One simple solution is to avoid wrapping the entire gift and just add decorative details that look pretty.
For example, take a plain box, and add a strip of scrap chiyogami or wrapping paper. Tie it down with string and you're done.
To make the paper look neat with crisp lines, simply fold in the sides a little: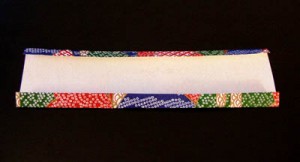 Wrap it over the top of the box: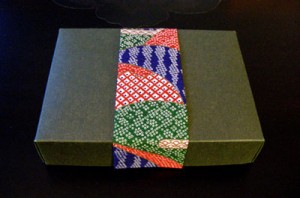 Add some string and tie a simple bow: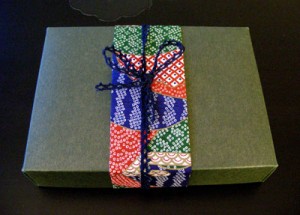 If you have plain paper or a plain box and just want a simple decorative touch, just tie a colourful ribbon around it and tie a simple bow: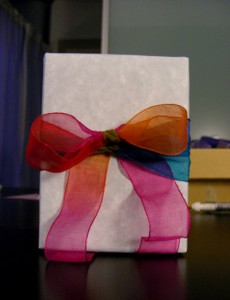 Sometimes we misjudge the size of the paper and end up with a gap in the wrapping: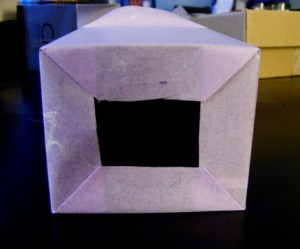 Just gather scrap pieces of paper (especially chiyogami or plain washi if you have it) and see if any match the paper you have: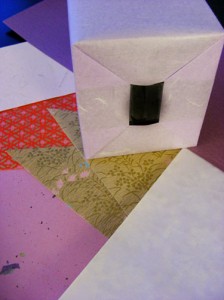 Choose one and cut out a simple shape that's large enough to cover the gap (I chose a lantern shape):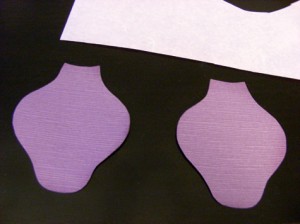 I added a cute little heart as an extra touch: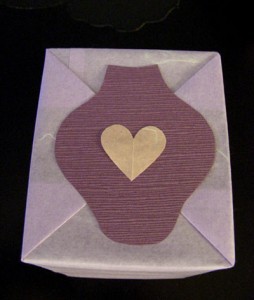 Then just drew in the last details to complete the lantern: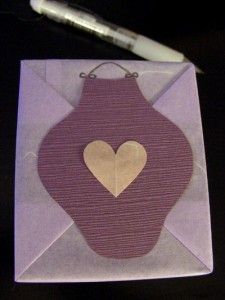 Done!