Quick Craft Tip – Homemade Confetti
Most crafters will have several different paper punches that they use for a wide variety of crafts and decorations.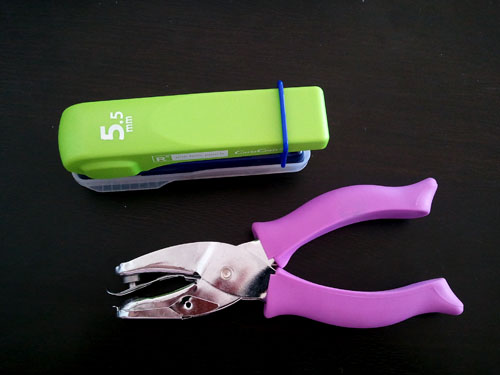 Whenever I fill up a hole punch, I always keep the small bits when cleaning them out since they make wonderful instant confetti. In this case, I combined two different sizes for "confetti depth" which is simply a way to make it a little more interesting to look at.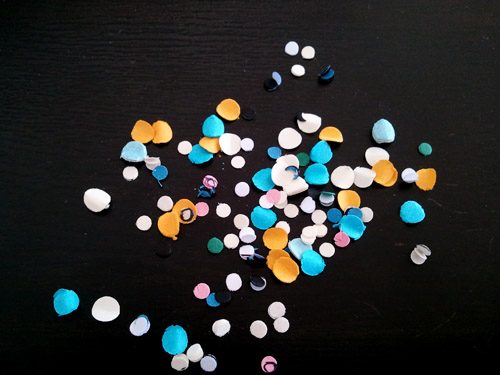 You can pretty much use this homemade confetti the traditional sense, sprinkled on table tops for parties, or you can use them for many other crafts and decorations.  Here are a few more ideas that you can use for homemade confetti:
1 –  Glue them down on greeting cards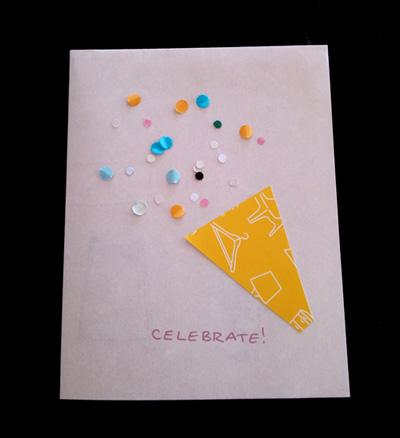 2 – Fill clear glass bowls and vases with water and throw in some confetti -some will sink to the bottom and others will float for fun confetti centerpiece decorations.  You can then add  flowers (real, faux , paper) or floating candles for a more romantic feel.
3 – If you have more decorative hole punches, you can glue them on tea light holders…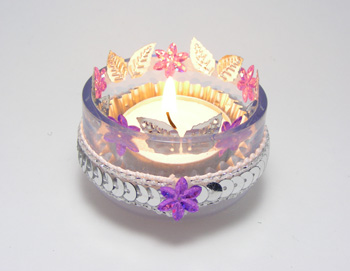 4 – …or glue them on plastic party cutlery.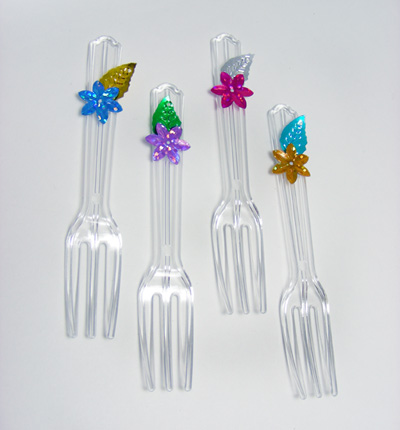 5 – Add confetti to your existing nail polish to make your very own confetti nail polish for added sparkle -and save money rather than spending extra on "specially made" confetti nail polish.
There are so many uses for homemade confetti, I can list them all day, but I'd like to know what you use confetti for?  
Please comment below to share your fun ideas!