Need a centrepiece? Use a teddy!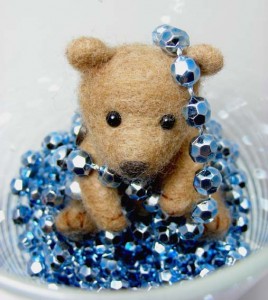 I love throwing different kinds of parties, but I especially love to try out different decorative pieces to visually entertain my guests.
While going all out with shimmer and shine or totally cutesy are very common themes (among others of course), I decided to mix the two and see what kind of response I would get.
Please tell me what you think of my centrepiece using a metallic string of beads, wooly teddy bear (made by one of my friends) and a simple glass vase: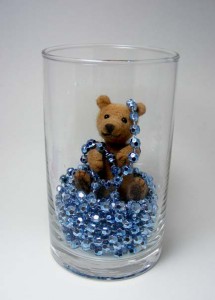 Simple, inexpensive and quick for any party or last minute get together.
If you want a little more fun, surround the piece with tealights to bounce light off the shimmering beads.