Making An Environment-Friendly Father's Day Gift
Father's Day is indeed fast approaching and what better way to show your dad your love and appreciation for him by giving him a special gift that you made yourself. Self-made gifts are more precious than commercial ones because there are hand-made and customized by the giver to his or her recipient.
The celebration of Father's Day can surely bring about a lot of calls and offers for gift sales which are indeed tempting for most of us who don't have time to whip up a hand-made gift for our loving and caring fathers. What about doing away from the usual commercial gifts and using some eco-friendly or ecological to create a really unique and special Father's day gift or token of appreciation?
Eco-Friendly Father's Day Gift Ideas
In creating or making an environment-friendly gift for your dad to give on Father's Day, you need to consider his personality before anything else. Make sure to give him something that he can use regularly. Here are some suggestions that just might fit the basic needs of the dads of today:
Stylish necktie wallet
Does you dad have a lot of old neckties that he doesn't use anymore? Put them to good use once more and turn them into necktie wallets. You just have to stitch and mold them into a spacious wallet which your dad can use from that day forward. If you can, try to stitch in your special message for your dad or have it embroidered by an expert.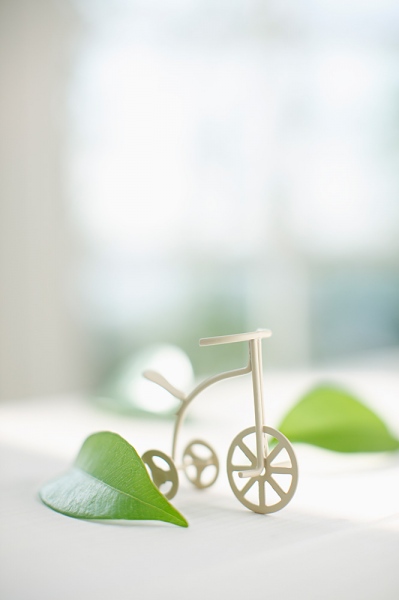 A new "bicycle."
The truth of the matter is that you really don't have to buy a brand-new bicycle. You just need to enhance the one that he currently has right now. Use recyclable materials and jazz up your dad's morning exercise "buddy" and make it a little groovier and sleeker as before.
Wooden accessories box or picture frame.
Who says women are the ones only allowed to have a jewelry or accessories box? Give your dad a handy container to place all his trinkets in. Dig up some scrap wood pieces and use them to make an accessories box. Make sure to decorate or spruce them up using simple but elegant designs that fit your father's personality. You can also create a wooden picture frame and place your family's wacky or comical picture.
Recycled beverage holder.
Make your dad smile as you give him a special, hand-made version of a traditional beverage or wine holder. You can use lots of biodegradable and natural items like wood, shells, dried grass, and a lot more. Your imagination is the limit!
Like these Father's Day environmentally-friendly gift suggestions so far? If you do, then you better choose one to make for your dad and start doing it now! If you have other ideas of your own, go ahead and put them to action. Make this the best Father's Day celebration for your beloved father yet. All the best to you!
Regina Gomez is a writer whose expertise is in the promotional items industry.