Handbag Revamp – Part One
I've decided to try and revamp my handbag a bit since it's looking far too worn out for my liking.
I'll post all the changes I'll make throughout the next week or so and would love to hear your feedback.
First thing must be the handles.  They are completely fraying and falling apart -how embarassing to have!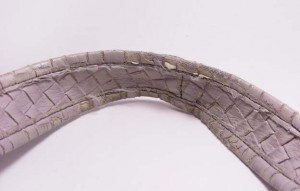 I found some lovely japanese fabric that I thought would add a splash of colour and shine.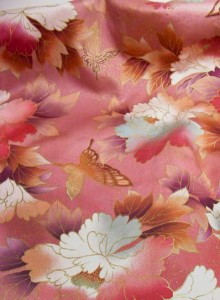 I cut two rectangles to a width that I thought would cover the handles well -with a little extra to add a pleat in the middle for an extra decorative touch. I've also used some scrap starched ribbon to reinforce the edges a bit.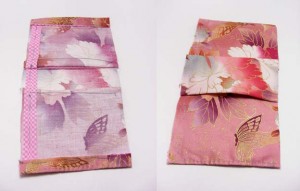 Once it was done, I was pretty happy with it -MUCH better than the originals!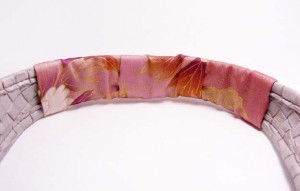 For the next post, I'll show you some other additions that I'll add to the handbag to tie the new handles together for a complete look.