Guest Post How-to: Gift Bags from SAY
Tired of those plain ole, mass produced gift bags? Then make your own gift sack or purse using these simple instructions.
1) Take any gift bag and either cut off the handles (if rolled paper) or untie and pull them out (if ribbon or rope).
2) Choose which side will be the front then cut bag along the folds and across the "back" about 4 inches down (or however long) you want. This will become the front "flap."
3) Discard excess and fold over the longer part to create the flap.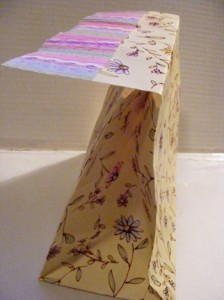 4) Decorate with trim, ribbon or border stickers for an extra special touch (I used some ribbon trim and a big artificial flower).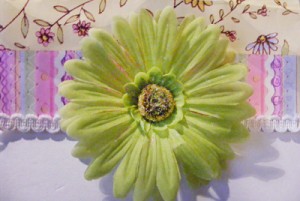 5) Cut a 2 inch length of double back foam tape and adhere to inside of flap.
6) Cut ribbon, twine or rope and hot glue onto inside fold of flap to create a handle – leave off if you're using this for a boy.
7) Fill with treats, peel protective layer of double-sided foam tape and affix to bag.
With these 7 easy steps you too can create a fun, practical and inexpensive way to give gifts or homemade treats.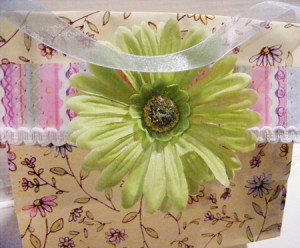 About the Author:
Sandie lee is owner and creator of SAY…Simply All You Gifts. Her handmade and inexpensive baskets, bags and boxed gift containers can be made-to-order and are all one-of-a-kind; never duplicated, never copied. Check out SAY on the web at: SayGifts.net