Guest Post: "Green" Gifts For Pooches and Their Owners
Do you have a dog owner on your Christmas list?
Does he or she prefer green or environmentally friendly products?
Surprise and delight him or her with green pet gifts this year.
To get some great eco-friendly gift ideas that your pet would simply adore, consider the following:
Toys
Dogs love their toys. Rubber and plastic toys satisfy a dog's need to chew and keep him occupied when he's alone. Squeaky toys and treat-dispensing toys are available that are made from recyclable materials, which is important because heavy chewers can demolish a lot of toys. These toys are also non-toxic and many are made in the United States. Special chew toys are available for older dogs who may have dental issues or simply don't have the jaw strength that they used to.
Plush toys stuffed with recycled materials will please the pup that prefers something softer to play with. From bones
to lifelike stuffed animals, there's a soft, cuddly toy for every dog. Many of these toys are fair-trade and made with only natural products and dyes.
For the dog who loves to play tug-of-war, there are sturdy cotton rope toys dyed with vegetable dyes. These toys even
help clean the dog's teeth while she's playing.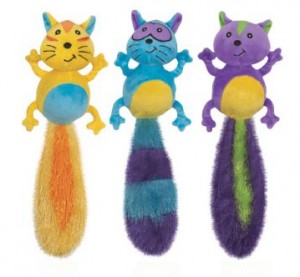 Beds
After a vigorous play session, a dog needs a good long nap, preferably in an organic cotton bed stuffed with materials made from recycled plastic bottles. For dogs who like to chew their beds and drag them around, there are tough beds covered with faux suede, but filled with the same comfy recycled materials as the lighter-weight beds. Beds with one open side make it easier for puppies and senior dogs to tuck themselves in for the night. Some companies offer to recycle their beds after they've been worn out by their enthusiastic canine owners, so that's one less thing to go into a local landfill.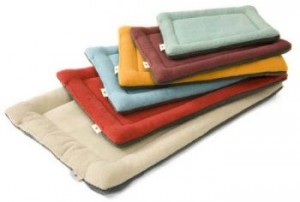 Leashes and Collars
There's little more that a dog enjoys more than a walk, and environmentally friendly collars and leashes can keep him safe and secure in style. Collars made of bamboo fiber help save trees and are biodegradable. Hemp is another popular alternative fiber and is used to make sturdy collars and leashes. Collars made from recycled materials are also available and are themselves recyclable.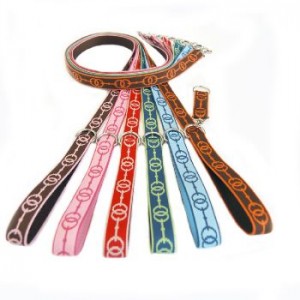 Bowls and Treats
Over time, plastic dog bowls can deteriorate, contaminating food and water with chemicals and absorbing stains and odors. Crafters in the U.S. and other countries are hand-making ceramic bowls that are non-toxic, lead-free and sturdy. Older dogs and big dogs will appreciate a raised bowl. Dogs on the go need collapsible fabric bowls so they can eat and drink in comfort while they travel. Bowls specially designed for travel reduce the waste that results when plastic travel bowls are used and then thrown away.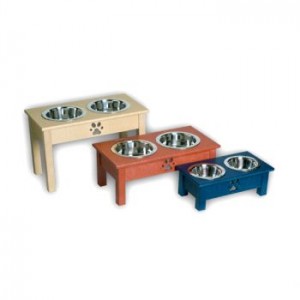 Treats
Environmentally-conscious dog owners want only the healthiest goodies for their pets. Locally produced, organic ingredients are used to make treats. Many dogs suffer from food allergies. Gluten-free and wheat-free products make it possible for every good dog to have a good treat. Dogs who love rawhide will appreciate snacks that come from free-range cattle and are free of hormones, steroids and antibiotic.
This is just a small sampling of the environmentally-friendly products available for man's (and woman's) best friend. Give a good dog a great holiday with green gifts!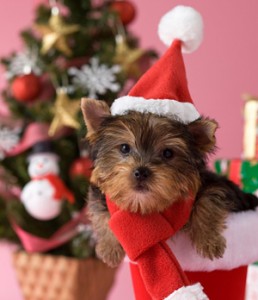 About the Author: Jessica is a blogger for OMDS, the high end dog supplies store focused on providing high quality oh my dog supplies clothes and other sweet gear for your dog.