Cute Construction
In Japan, everything has to be cute or "kawaii", even the construction sites.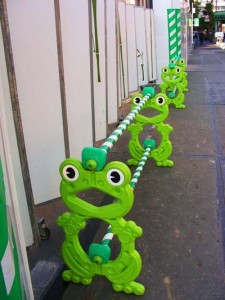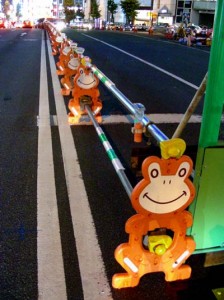 Though I just have two types of frogs to show you, I have seen construction sites with monkey, penguins, bears and even rabbits.
Several years ago I was travelling through Miyagi prefecture and passed the cutest construction site -ever!
All the machines were painted to look like certain animals or fruits like a giraffe excavator, hippo dump trucks and the cement truck was a giant watermelon!