Chocolate Marble Cake and Matcha Petit Fours Recipes for Olgi :)
This post is special for Olgi!
I found simple recipes online but usually change them a little to include less butter and sugar, so please adjust to your taste.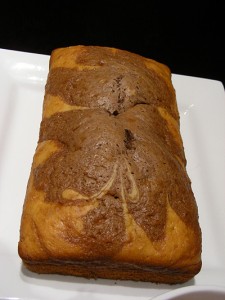 Chocolate Marble Cake:
2 tablespoons butter
1/4 (or less) cup sugar
2 eggs
2 teaspoons baking powder
1 1/2 cups flour
1-2 teaspoons vanilla
1 cup milk
1/2 cup chocolate chips
3-4 tablespoons cocoa or hot chocolate mix
Mix everything except cocoa in a bowl and pour half plain batter into the baking pan.
Mix the rest of the batter in the bowl with the cocoa powder and pour that on top of the plain batter in the baking pan.
Pull a stick or fork through the batter twice to make it look like marble.
Bake at 350F for 30-40 minutes and it's done!
______________Next Recipe______________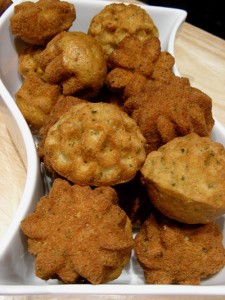 Matcha Petit Fours:
2 eggs
1 cup flour
1/4 cup sugar
2 tablespoons butter
2 tablespoons olive oil
2-3 tablespoons matcha (green tea powder)
1 teaspoon baking powder
1/4 cup milk
Mix well in a bowl and pour into a lightly oiled petit four or plain baking pan.
Bake at 350F for 20-30 minutes.
Optional: sprinkle on top with powdered sugar mixed with powdered matcha tea