Can Candy Making Kits be Educational?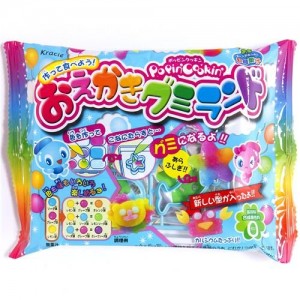 I have subscribed to RRcherrypie on Youtube and can't help but watch through all of the videos just to see how all of the different candies are made. When I lived in Japan, I noticed all of these different candy making kits but never thought to buy them since they are for kids, but the more I see how fun they are, I realize that I've missed opportunities to teach my old class something educational from something fun.
Each candy making kit can easily be a fun science lesson for children of all ages. You can show them how a combination of a powder and liquid can form a solid, you can show colour changes by mixing different colours, teach them to be patient and precise when combining mixtures and you can get the kids excited about making their own "food".
Luckily, it's not just restricted to people living in Asia. You can find the same candy making kits on Amazon, I've linked to a list here.
If you would like to see just what I'm talking about, here's one of RRcherrypie's videos: