Like many people out there, I have ups and downs in emotions, and lately I've noticed that I tend to focus more on the negatives rather than finding something positive in every day. Unlike people who are generally bubbly and positive, I'm naturally a slightly more negative/skeptical person…. but one who would like to change for the better!
As a way to create a happier me, I created some simple New Year's resolutions that are designed to help me become healthier both physically and mentally. I'm always on the look out for different ways to relax, feel happier and change negative attitudes -or let go of negative things.
I started reading The Happiness Project by Gretchen Rubin.
I thought it would be an interesting read, and possibly give me different ideas to become a happier and more positive person. So far, I find her research quite interesting and there are many simple everyday things that anyone can do to change their mindset and live a happier/more positive life. I've tried a few things so far and they have motivated me to continue on my own path to happiness.
How Do You Relax?
I've asked many people what they like to do to relax and I've gotten quite a number of responses. Here are a few to give you an idea of what others do to relax:
"Tea is a very good way to relax any time or place. If you feel stressed at work, or are at home with nothing to do, making a cup of tea and enjoying it (emphasis on enjoying) can really help. Tea is also good accompanied with watching TV, music, laying in bed, reading and much more!"
"Sit or walk around a place that is secluded."
"Knitting then give it all away to a charity to help other people."
"Take the dogs out for a long walk in a park or along the beach."
"Take a bubble bath and read a good book."
"Listen to music, enjoy a glass of wine and write poetry."
"When my husband gets home, he will take over taking care of the kids. That's when I turn on my favorite music and take a long hot shower."
Before reading over the responses, I expected people to suggest retreats, spa visits, exotic holidays or other expensive options. I quickly realized that most people just want to enjoy simple everyday pleasures. All of these comments made me realize that I too neglect to enjoy simple little things in life. I drink lots of tea, read books, listen to music but rarely sit back to really enjoy it.  This must change.
I'll keep tracking my progress and hope to get more tips from all of you!
What are you doing to be happier/healthier each day?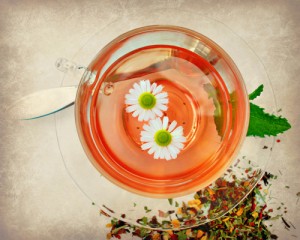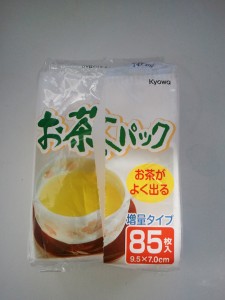 I purchased these tea bags from Japan and absolutely love them! You can buy empty tea bags that you fill up with loose leaf teas instead of using tea infusers. I find the bags to be better for teas since infusers tend to let small bits of tea through.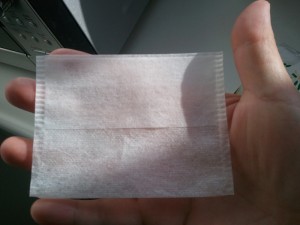 I also love these bags for infusing flavours when cooking soups. I love to use dried bay leaves and coriander in soups, but I don't like biting into them when I eat the soups, so I place them in the tea bags and place it in the pot of soup. Everything stays in the bag as the soup boils, and when it's done, I just scoop the bag out and that's it!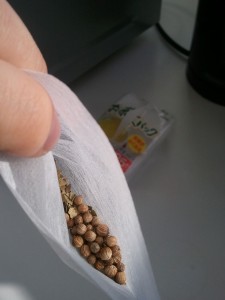 I'm sure there are different variations of these tea bags available in specialty tea shops, but I highly recommend these Japanese ones. They are the best!  You can find some on Amazon here.
This winter has been exceptionally cold and snowy…. basically as Winter in Canada should be (according to the rest of the world).
Since the season feels VERY long, I like to break it up by doing fun things in the snow. If all you ever do it commute from home to work, then it really brings you down (and can make you quite grumpy after a few months. I've found, if you find something fun to do, and share it with good company, the season is great!
Here are a few photos from this year (so far):