Here are more mizuhiki box decorations from yesterday's post.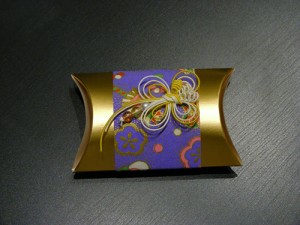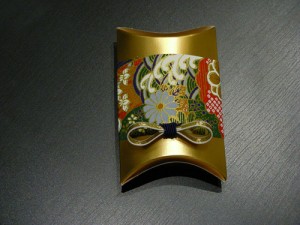 To me, mizuhiki and chiyogami are perfect versatile items that can pretty much dress up anything you like. Combine the two and you get a truly beautiful and unique look every time.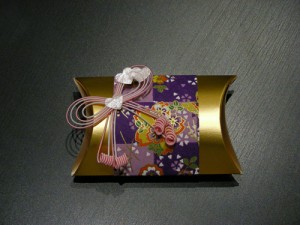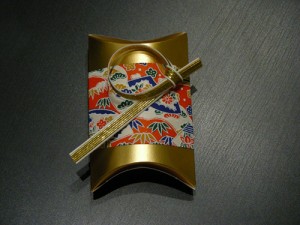 Use and resuse them for different things, whether you want it for gift wrapping, a fashion accessory, stationery decoration or home decor, they just work so well!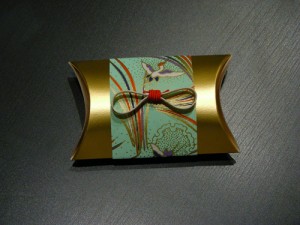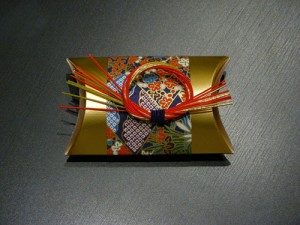 I was happy to look through my remaining mizuhiki and gift boxes from Japan today. I really love the design and color combinations of mizuhiki and how quickly they add a beautiful decorative look to pretty much anything.
My favorite of course is combining it with chiyogami for gift boxes: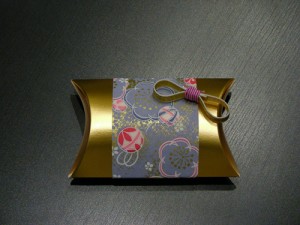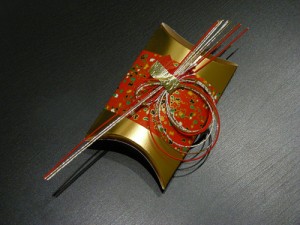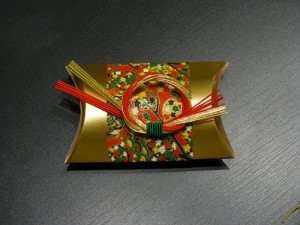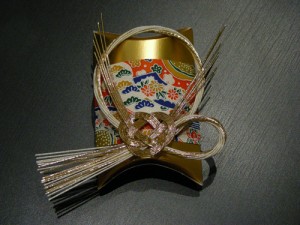 I'll post more mizuhiki gift box decorations tomorrow too!
Mizuhiki is the traditional art of knot tying. The cords are made of tightly twisted paper and covered with gold thread or painted in an array of different colours.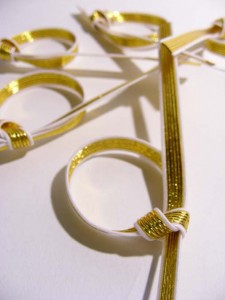 This ancient art form began in the time of samurai, where it was used to tie their top knots, or even to decorate very special gifts.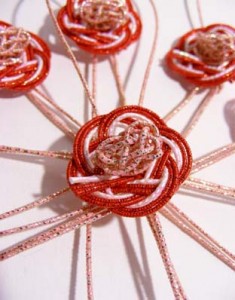 Today, it's used to decorate anything from stationery, gifts, decorations around the home, mobiles, hair decoration, interesting pieces of art (carp, cranes…) or anything else you can think of.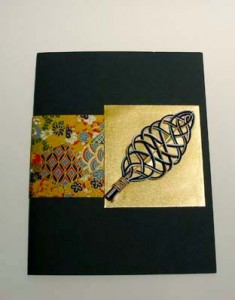 If you would like more resources about mizuhiki or would like to purchase some for a special occasion, please send me a message through my contact page.