Thank you to Jeff's friend who was nice enough to give us complimentary tickets to the Bridgestone Museum of Art at Tokyo station.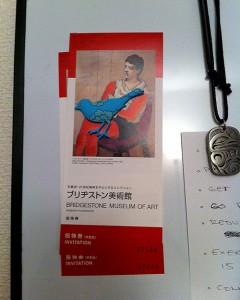 (He designed these tickets)
We'll have to plan another day off this month -yay!
Today we got together a fun little gift for my boyfriend's nephew. His big 5th Birthday, so we wanted to get something creatively put together.
I'm always a fan of putting together packages of different items that work together, so here's what we came up with:
An Explorer's Kit!
First, we found this cute pair of children's binoculars and found a camera case with strap that it could fit into.
Next, we had to get something for him to write his "findings" in, so we managed to find a set of three mini ring notepads. To go with that, we found a multi-color pen to jot down different color-coded notes (or squiggly drawings…) and finally, for his top-secret findings, we found a Doraemon magic ink pen with blacklight!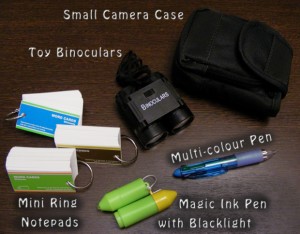 I also made an Explorer's checklist (with a helper's version for his brother) just by getting clipart online and changing the main explorer's colours a bit so the boys don't have matching ones.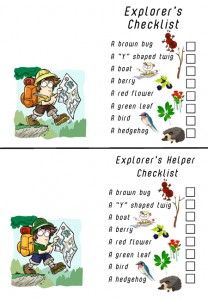 Then we packed it up in a cute box, and done! Total cost for the kit = ¥630 ($7.63 USD)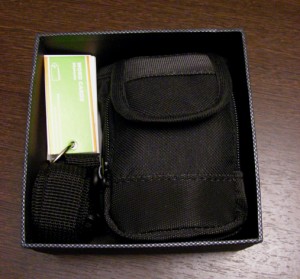 Before he gets it in the mail, we're going to send a quick e-mail with a few riddles to get him to try and guess what his gift is. Hopefully he likes it!
A surprise in the mail!
I received a beautiful gift in the mail from a couple of friends as a late Christmas gift -we were all supposed to get together around Christmas time, but first my boyfriend got sick, followed by me (-_-;) After that, all of us got busy as usual, so we decided to at least mail eachother's gifts.
Since my friends know me so well…… the sent me a beautiful furoshiki handbag with removable handles.
I absolutely LOVE IT!